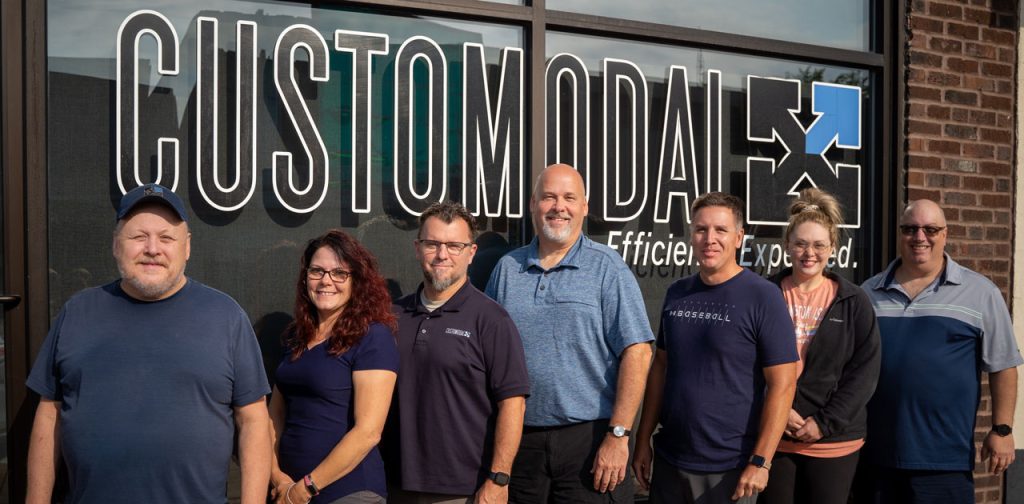 Leadership often gets too much of the praise for great results. At Customodal, we know that it is the entire team that gets the job done day by day, and that without each team member striving for excellent service, our reputation as a Top Tier 3PL would simply not be sustainable.
Our service model includes everyone from the Account Executive to management to our CSR team—all working together behind the scenes to move our customers' freight. We are a group of professionals, each bringing a particular skillset to make sure deadlines are met and objectives are fulfilled.
Meet some of the team here!:
Coming from an extensive transportation background, Mike has built Customodal from the ground up to be a top-notch, hometown logistics provider. Starting out as an asset-based company, and transitioning through the years to become a completely non-asset company, has given Mike a special knowledge of how to provide the best services possible to Customodal clients. accounting and management experiences combine with supply chain & logistics to provide a unique ability to translate across functional silos in manufacturing to uncover unrealized issues and provide solutions. When not in the office Mike can be found exploring the different foods and sub-cultures around our country with his wife as they try to see all 64 National Parks.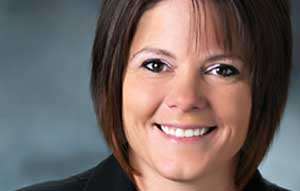 Since becoming a member of our organization in 2009, Jaime has consistently immersed herself in every facet of our company, ranging from sales and operations to finance. Notably, she joined us during our tenure as an asset-based trucking company and played a pivotal role in championing our transition into a non-asset logistics provider, wholly dedicated to assisting clients in enhancing all aspects of transportation. In 2014, she assumed the position of CFO and has since devoted her energy towards streamlining processes to enhance speed and efficiency.
What truly resonates with Jaime about her tenure at Customodal is the opportunity to leverage her deductive reasoning and cognitive thinking abilities in order to achieve optimal outcomes for our clients. She finds immense satisfaction in utilizing these skills to deliver the best possible results for those we serve. When not working, Jaime can be found handcrafting wooden flags for her business Rusted Wood LLC, and spending time with her family and friends.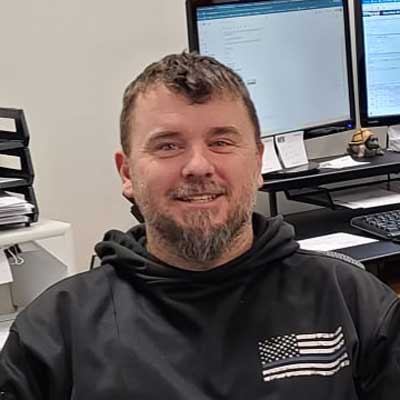 A native UP-er, Jeff's career includes a wide variety of experiences that all involve an ability to understand the intersection between people and processes – and use that understanding to improve overall customer service quality and efficiency. Since joining Customodal in 2019, Jeff has moved from Account Manager to Operations Manager where he re-engineered our customer service model to more closely integrate Account Managers and Logistics Coordinators with Clients. As a result, our team has achieved a profound comprehension of our clients' needs, leading to enhanced execution of orders by effectively balancing cost, transit time, and risk of damage. Jeff serves as an exemplary role model, embodying the core Customodal value of "Obsessing Over Our Clients." His passion and dedication inspire every member of the Operations Team to follow suit.
Michael grew up in Houston Texas and has lived in southwest and southeast Texas his entire life. During the past four decades he has worked in various aspects of transportation including LTL, truckload, intermodal and rail. Transportation operations management and customer service have served as the foundation of knowledge that Michael has used for the past three decades serving his customers as an Account Executive for three different LTL carriers and now at Customodal. Michael enjoys working with all of his clients to ensure their best interest and needs are met in a timely manner. He takes pride in the fact that if a client has an issue or is in need of assistance, he will promptly and fairly address any need they have.
Michael has been happily married to his wife Patti for 40 years. Together they built and operated Beaumont's first winery for over 10 years. Michael and Patti enjoy spending time with the grandkids, fishing, traveling, music and getting away on occasion to their condo in Galveston.
Born and raised in Wausau, Wisconsin, Justin is an Account Executive proud to be an active part of the community where he was raised. Justin brings to Customodal a diverse work background, including time spent in Steel Fabrication, Construction, Transportation, Customer Service, Auto Repair, and Sales. He has experience in the trucking industry as a freight loader, dispatcher, and in terminal operations. He has close friends in the industry and has always found it interesting. He enjoys meeting new people and learning more about a diverse range of industries. He excels at applying his problem-solving skills to such a diverse set of environments.
Speak with a team member today to learn how we can help!
800-445-6577