Speak with a team member today to learn how we can help!
800-445-6577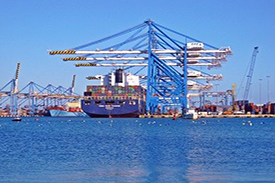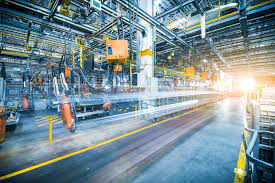 A brokerage refers to a specific service provided by a transportation intermediary, known as a freight broker or transportation broker. A brokerage acts as an intermediary between shippers (companies or individuals who need to transport goods) and carriers (trucking companies, freight forwarders, or other transportation providers).
The primary role of a brokerage is to facilitate the movement of freight by connecting shippers with carriers. They essentially act as a matchmaker, finding the most suitable carrier for a shipper's transportation needs. This involves negotiating rates, arranging transportation logistics, and managing the administrative aspects of the shipping process.
Here are some key aspects of a brokerage's role:
Finding Carriers: Brokers maintain a network of pre-screened carriers and leverage their relationships to identify the most appropriate carrier for a specific shipment. This includes considering factors such as the type of freight, destination, timeline, and pricing.
Negotiating Rates: Brokers negotiate transportation rates with carriers on behalf of the shipper. They strive to secure competitive rates that align with the shipper's budget and specific requirements.
Coordinating Shipments: Brokers handle the logistics and coordination of shipments. This includes arranging pickup and delivery times, managing documentation and paperwork, and ensuring compliance with relevant regulations.
Tracking and Communication: Throughout the transportation process, brokers provide updates and tracking information to both the shipper and carrier. They act as a point of contact for all parties involved, facilitating smooth communication and addressing any issues that may arise.
Risk Management and Insurance: Brokers often assist with insurance coverage and risk management related to the transportation of goods. They help ensure that appropriate insurance is in place to protect the shipper's cargo during transit.
Overall, a brokerage plays a crucial role in optimizing transportation operations by matching shippers with carriers, negotiating favorable rates, and managing the logistics and administrative aspects of the shipping process. This allows businesses to focus on their core operations while leveraging the expertise and network of a transportation intermediary.