Speak with a team member today to learn how we can help!
800-445-6577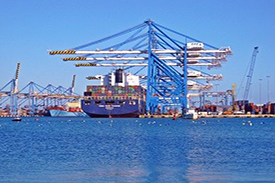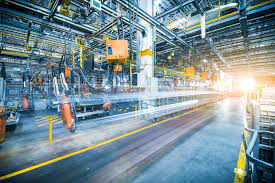 Freight forwarding involves the management and coordination of the international or domestic movement of goods on behalf of a shipper (the company or individual shipping the goods).
Here's an overview of freight forwarding within the scope of 3PL:
Transportation Planning: Freight forwarders work closely with shippers to understand their specific shipping requirements. This includes determining the mode of transportation (such as air, ocean, road, or rail), selecting the most suitable carriers, and optimizing the transportation route.
Documentation and Customs Compliance: Freight forwarders handle the complex documentation associated with international shipping, such as bills of lading, customs declarations, and export/import documentation. They ensure compliance with customs regulations and assist in completing the necessary paperwork for smooth customs clearance.
Carrier Management: Freight forwarders have established relationships with a network of carriers, including shipping lines, airlines, trucking companies, and rail operators. They negotiate freight rates, book cargo space, and manage the coordination of transportation services with the chosen carriers.
Freight Consolidation and Distribution: In order to optimize costs and transportation efficiency, freight forwarders often consolidate multiple shipments from different shippers into larger loads. They manage the consolidation process, arrange for the pick-up of goods, and coordinate the distribution of consolidated shipments to their respective destinations.
Cargo Tracking and Visibility: Freight forwarders provide real-time tracking and visibility of the shipment's progress throughout the transportation process. They keep the shipper informed about the status of the cargo and any potential delays or issues that may arise.
Risk Management and Insurance: Freight forwarders may offer insurance options to protect the cargo during transit. They help assess the insurance requirements and arrange for appropriate coverage to safeguard the shipper's goods against loss or damage.
Value-Added Services: In addition to the core transportation services, freight forwarders may offer value-added services such as warehousing, inventory management, order fulfillment, and customs brokerage. These additional services provide end-to-end solutions to meet the comprehensive logistics needs of shippers.
By leveraging the expertise and network of a freight forwarder, shippers can benefit from efficient and streamlined transportation operations, global reach, reduced administrative burden, and enhanced visibility and control over their supply chain. Freight forwarding services within a 3PL framework allow businesses to focus on their core competencies while leaving the complexities of transportation and logistics to the experts.