Speak with a team member today to learn how we can help!
800-445-6577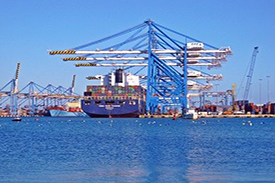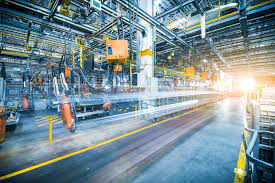 Inbound Freight:
Under Control and Precisely Measured
Partnering with Customodal for inbound shipping can help you streamline your logistics processes, reduce costs, and improve visibility and control over your supply chain.
Here are some ways in which a 3PL can help with inbound shipping:
Freight management: 3PLs can help you choose the most efficient freight options for your inbound shipments, whether that means selecting the best carrier or mode of transportation. They can also manage freight-related paperwork, including bills of lading and customs documentation.
Carrier negotiations: 3PLs often have established relationships with carriers, which can lead to better rates and more favorable terms for your inbound shipments.
Tracking and visibility: With a 3PL, you can have real-time visibility into your inbound shipments, allowing you to monitor progress and respond to any issues that arise.
Inventory management: Once your goods are received, a 3PL can manage your inventory and help you optimize your storage and distribution strategies.
Inbound Shipping on the Blog
This past month, Customodal was proud to help with unique shipments: the first two shipments from a new account. Both of the shipments required a
Read More »
As we start the final quarter of 2022 there is so much going on in our world! Fuel/Energy market disruption due to the Russian invasion
Read More »
Accessorial Fees Explained Wondering how to avoid extra fees when shipping? Especially with LTL, there are attributes that go beyond the basics of dock-to-dock transportation.
Read More »