Speak with a team member today to learn how we can help!
800-445-6577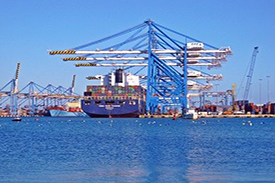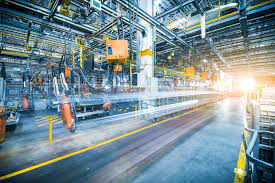 Managed Transportation System
Customodal: Enhancing Your Business with Transportation Management Services
At Customodal, we specialize in providing comprehensive transportation management services to businesses. Whether you require assistance in managing a single mode or an entire transportation network, we have the expertise to handle it all.
How Customodal Can Benefit Your Business through Transportation Management Services:
Seamless Integration with a Transportation Management System (TMS): We offer the integration of our advanced TMS into your operations, ensuring a streamlined and efficient transportation process.

Aligned Transportation Goals: We work closely with your organization to align transportation goals with your overall business objectives, guaranteeing that your logistics operations are in sync with your strategic vision.

Enhanced Operations and Efficient Supply Chain: Our dedicated team ensures effective operations and an optimized supply chain, minimizing disruptions and maximizing efficiency.

Actionable Insights through Customized Reports: By leveraging our data gathering capabilities, we provide customized reports that offer valuable insights into your transportation operations, empowering you to make informed decisions.

Cost and Time Savings: With our expertise and resources, we help you achieve cost savings by optimizing your transportation processes and reducing unnecessary expenses.
At Customodal, we possess the necessary resources to support your transportation management needs. Our in-house developed and operated TMS, strong carrier relationships, competitive rates, and comprehensive reporting capabilities make us the ideal partner for your transportation requirements.
Understanding Managed Transportation:
Managed transportation services encompass a wide range of offerings provided by third-party logistics companies. When you engage with our managed transportation services, we not only provide access to our TMS but also take responsibility for operating and monitoring it on your behalf.
These services are designed to foster collaboration, and our payment structure is transactional in nature. As your outsourced transportation partner, we assume control of specific transportation functions as per your requirements, ensuring a seamless and efficient process.
Unlock the Full Potential of Your Transportation with Customodal's Managed Transportation Solutions:
Visibility, Resources, and Expertise: Gain the visibility, resources, and industry expertise needed to excel in today's dynamic transportation environment.

Tailored Involvement: Maintain control over the level of our involvement in your transportation initiatives. Choose whether to outsource all day-to-day functions or leverage our TMS, PLS PRO, to optimize your transportation operations.

Flexible Operations Management: Decide which operations you want to outsource, whether to utilize our technology independently or take advantage of our experienced team's management expertise.

Integration for Efficiency: Improve your transportation department's efficiency by centralizing TMS technology throughout your business. We seamlessly integrate our systems into your supply chain, streamlining transportation management processes.

Cost-Effective Solutions: Outsourcing your transportation needs to Customodal can lead to significant cost savings. Our logistics experience enables lean operations, minimizing unnecessary expenses.

Value-Driven Approach: We proactively leverage your data to identify transportation solutions and drive growth while meeting customer demands. Acting as an extension of your business, we focus on enhancing your cost structure, increasing revenue, and reducing overall transportation spend.

Complementary Supply Chain Strategy: Our transportation management services perfectly complement your supply chain strategy. With our expertise in various industries and proficient use of our TMS, we optimize your supply chain without requiring additional effort from your end.

Reliable Solutions: In an industry marked by challenges such as fuel cost fluctuations, driver shortages, capacity constraints, and supply chain disruptions, we provide reliable solutions. Our trusted relationships with over 45,000 carriers ensure your deliveries are picked up and delivered on time, while our tools and expertise mitigate risks and offer strategic advice.
Partner with Customodal today and leverage our transportation management services to increase your bottom line, maintain control, drive efficiency, and navigate industry complexities with ease.