Speak with a team member today to learn how we can help!
800-445-6577
Supply chain management is a critical component of any business that deals with the movement of goods and materials. Effective supply chain management requires careful coordination and optimization of every step in the process, from sourcing raw materials to delivering finished products to customers. This is where Customodal can make a significant impact.
Our team will help you streamline your supply chain management processes and achieve greater efficiency and cost savings. Customodal providers offer a range of services, including warehousing, transportation, inventory management, and order fulfillment, that can help businesses optimize their logistics operations.
SUPPLY CHAIN AS A PRACTICAL APPLICATION:
PROVIDING OUR CUSTOMERS WITH SUPPLY CHAIN STRATEGIES THAT WORK.
Customodal can manage all product flow—movement of goods from supplier to customer, including customer returns.
While most companies have a strategic vision and plan for their present and future products, few have truly employed a viable strategy for their supply chain. This omission can be a costly (or devastating) oversight, and often requires a seasoned Supply Chain Specialist to navigate the supply chain waters.
Customodal Partner Services offers consulting on strategic planning for smooth growth transitions, while helping companies avoid the costly mistakes that can otherwise sink a company's plans.
Customodal Partner Services Include:
Systemic Strategy
Design & Planning
Process Transformation
Growth Anticipation/ Management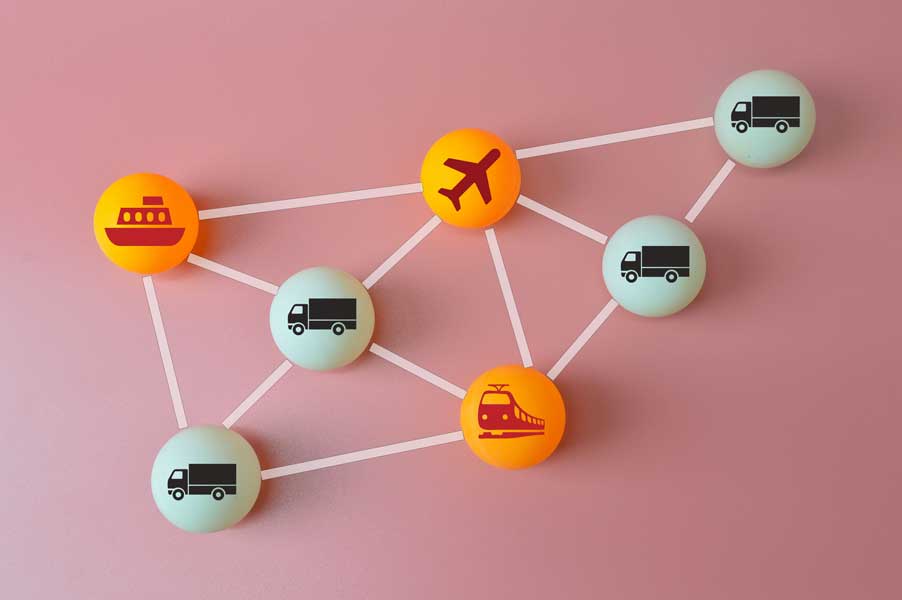 SHARPENING YOUR LOGISTICS EDGE
All Things Shipping. All Things Handling. All Things Logistics.
Because Customodal is a Logistics Optimizer, we earn much of our income by providing the best shipping, product management and warehousing options that save time and money, locking in lost profits for our customers.
We are not a single-faceted company. We have sophisticated broker and forwarding operations as well as a fleet of dedicated operators to ensure capacity.
Your Outsource Resource.
In addition to our full line of freight services we offer in-plant logistics coordinators, services to improve the operation of customer-owned fleets like regulatory compliance, safety services, driver or vehicle management, and fleet operating consultation. Customodal also provides Import/Export services like customs clearance and customs brokerage. Additionally, Customodal features complete solutions to improve the logistics performance of your business from freight bill auditing to handling special treatment shipments, and from integrated warehouse solutions to Lead Logistics Provider.
And because we are not just a shipping company, we can state with confidence that we have the resources to handle virtually all of your transportation needs.
Outsourced Logistics: The Final Push for the Home Stretch.
You built your business by providing excellent products at competitive prices. But as a company grows, it naturally evolves into a business that employs supporting equipment, space and staff that aren't integral to your manufacturing core.
If given the option of outsourcing peripheral services to save money, most companies would, and do, do it. Smart manufacturers consider shipping, while critically important to overall success, to be peripheral to their core objective of making great products.
It Boils Down to Competency and Cost.
By taking a closer look at what was once deemed critical to completing your delivery cycle, many companies have found hidden profit by partnering with experienced experts who can perform shipping duties and more—from inbound/outbound shipping management to order processing and pick and pack to warehousing services— with greater efficiently and at lower cost.
Your Logistics Choices Have a Real Bottom Line Impact.
Customodal is experienced in all aspects of shipping, as well as virtually every component of logistics. Our customers have added considerable profit to their bottom line by simply taking a hard look at their own logistics needs, and partnering with Customodal rather than adding space, equipment and labor to their own infrastructure.
You build a great product. Let Customodal take it from there.
SHIPPING SERVICES
Single Source/3PL/4PL/LLP. Managed TMS. Inbound Logistics. Reverse Logistics.
HANDLING SERVICES
Warehousing. Pick-N-Pak. Inventory Management. Product Handling/Prep. Cross Docking.
HI-TOUCH SERVICES
Asset Recovery. White Glove. At-Home. Time-Specific PU & Delivery. Special Handling.
CONSULTING SERVICES
Strategic Planning. Needs Assessments. Transportation Audits. Leasing Strategies.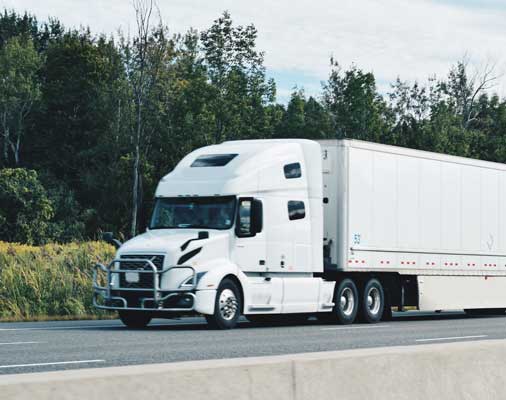 A PHD IN SHIPPING
There are times when it is less expensive to ship via Overnight Air vs Truck. Many times a same-day courier is more cost-effective than LTL. And rail can be the best combination of speed and cost in many cases.
But most people don't know this.
KNOWLEDGE = CONTROL
The vast majority of carriers and brokers would never consider offering a shipping service outside of their comfort (or profit) zone. It practically requires a PhD in shipping to master all the facets of local, regional, national and intermodal shipping in order to understand the most cost-effective route.
For smaller companies, there simply aren't the resources to hire an expert with that amount of knowledge. For companies with resources, it's nearly impossible to find all that knowledge in one or even two staffers.
KNOWLEDGE = CUSTOMODAL
Customodal knows shipping strategy— we are versed in virtually every form of transportation available, and are beholden to none. And we're willing to demonstrate our competence through reports and metrics on a regular basis, keeping you informed at every turn.
With Customodal, you gain the broadest range of shipping options, giving you the most effective means of cost control for your transportation spend.
WINNING THE LOGISTICS BATTLE.
Customodal's service optimization will help your company improve your ability to deliver your product and keep your promises.
CAN YOU IMPROVE ON YOUR DELIVERY PROMISES?
Change Your Delivery Provider.
Unfair as it may be, broken delivery promises leave a bad taste in a customer's mouth against you, even when the shipper is at fault. "You chose the shipper," they would argue. And they would be right.
In today's economy, poor delivery service levels can literally destroy customer relationships.
WHAT DOES THE EXTRA MILE LOOK LIKE TO YOU?
Hard. That's why there's Customodal.
Once your load is on the road, most providers consider their job completed. At Customodal, we watch every load for potential delays, even going to the point of moving a shipment to another carrier —midstream— in order to get the load to its destination on time. All this is done behind the scenes, and in close communication with the customer.
Call us. See how smoothly your shipping can run!
The extra mile is what we do.
LEVEL THE COMPETITIVE LANDSCAPE WITH SMART TRANSPORTATION
FOUR STEPS TO COMPETE AT A HIGHER LEVEL
REDUCE UNNECESSARY INFRASTRUCTURE
Are you optimally utilizing your fleet? Your labor? Customodal can provide the metrics to measure infrastructure efficiency.
Consider More Powerful Logistics for Greater Competitiveness:
In the last month, how many shipping resources did you research for your loads? Customodal provides comprehensive analysis of the most favorable modes for your shipment, in addition to a complete menu of other logistics offerings.
MORE POWERFUL LOGISTICS = GREATER COMPETITIVENESS
In the last month, how many shipping resources did you research for your loads? And ultimately, how much time was wasted?
Customodal provides near-instantaneous analysis of the most favorable modes for your shipment, in addition to a complete menu of other logistics offerings.
UNDERSTAND THE ODD GEOGRAPHY OF SHIPPING
Most companies are unaware of this, but the surprising truth in the shipping industry is that it is sometimes less expensive to ship across several states than it is between neighboring towns. This shipping advantage tips the playing field in favor of the savvy manufacturer who has the right shipping connections.
That connection is Customodal.
ACHIEVE HIGHER SERVICE LEVELS
There is nothing worse for customer relations than poor service levels.
And there are rarely any good excuses for why your shipper didn't deliver on time.