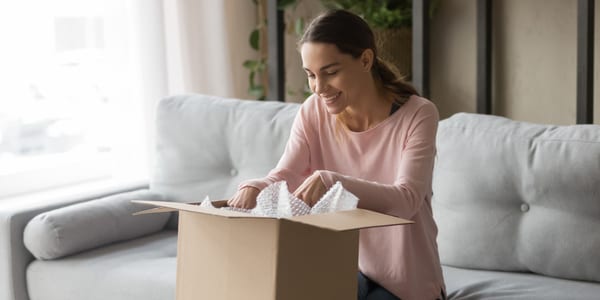 April 3, 2020
Why is LTL Freight Slow
Why Is LTL Freight Slow?
The internet has made it possible for every company to do business in a global marketplace. Online retailers like Amazon and direct sales portals like eBay have made less-than-truckload (LTL) freight shipping much more common. For some businesses, it has become an essential part of how they get the goods they produce to the consumers they sell to. 
Why is LTL freight slow? Maybe the best question to start with would be "is LTL freight slow." If it is, then it is worth investigating whether there is anything that a business can do to make it go faster. If a business does everything it can to make LTL shipping as efficient as possible and that still isn't fast enough, what are the other options, and are they affordable enough to make them realistic options?
We live in an era of instant gratification. If you order groceries this afternoon, you expect them to be delivered to your home within hours. Consumers typically order goods that can be delivered by parcel delivery services and expect rapid results. But the manufacturers, importers, and wholesalers who supply those goods have to get them to distribution points to make that timeframe work. LTL freight plays an important role in the process.
How Long Does LTL Freight Take?
The parcel delivery truck that pulls down your driveway is the final step in a shipping process that moves goods with the speed that it takes to satisfy modern consumers. But that truck gets loaded at a local distribution center, so we need to consider how the goods you ordered make it to that point. Whether you order directly from a store or go through an online platform to make your purchase, the probability is high that your goods were part of an LTL shipment at some point in the process.
LTL shipping can seem slow in comparison to the rapid response of final mile delivery, but if the goods aren't at the distribution point, the final mile can't happen. There are four factors that impact the amount of time that it takes a less-than-truckload shipment to get from a shipper to a consignee.
Total Distance
LTL is a ground-only method of shipping. That means that there is a limit to how fast a shipment can cover the ground. Speed limits and regulations on the number of hours that truck drivers can be behind the wheel mean that ground freight can only go so far in a 24-hour period. That means that you can expect an intrastate delivery in 1-2 business days while a regional shipment is more likely to take 2-4 days, and a cross-country trip is going to require 4-6 days.
Route
This isn't real estate, but at the end of the day, it still comes down to location. Where the freight is going determines how often there will be a full truckload made up of LTL consignments going to that destination. If you live in a less populated area of the country like Montana, Wyoming, or the Dakotas—it will take longer for your LTL freight to arrive. In some instances, it might take 7-10 business days.
Number of Transfers
LTL shipping typically moves freight through nodes of the freight company's network. That means that shipping from LA to NYC doesn't necessarily go directly from point A to point B. 
Your freight might make a stop in Texas or Georgia and be unloaded from one truck and loaded onto another before it completes its journey. The more stops that your freight has to make and the more times that it has to be transferred from one trailer to another, the longer it will take for your goods to reach their destination.
Unexpected Delays
Because LTL shipping is ground-only, there are multiple things that can slow the truckers down while they are on the road. A traffic accident, rush hour traffic, or bad weather can slow a shipment down. It's almost impossible to make up any time that is lost because speed limits and hours-of-service regulations still apply to the driver moving the load.
Can You Speed Up LTL Shipping?
Because LTL shipping can take several days to get goods to their destination, it is usually the best option for supply chains that focus on filling the pipeline. Manufacturers and wholesalers can use LTL to move stock to distribution points or to replenish stock at a retailer. For consumers who expect same-day or next-day delivery, it is vital that the pipeline remains full. For that to happen, it's important to eliminate delays to the extent that it is possible to do so.
Find a Reliable Carrier
Some carriers are more reliable than others. Some carriers provide better service to some destinations or regions than others. If moving freight is an important part of the workflow process for your business, it is worth it to investigate all of your options and to use the right one for each shipment that you need to send.
Delivery Guarantees
A delivery guarantee can't do anything to overcome the potential problems that can slow a ground-freight shipment down. They can make sure that your freight gets loaded and, on the road, as quickly as possible. They can also offer your business a discount or refund if the shipment doesn't reach its destination by the guaranteed time.
3PL Services
There are companies that specialize in navigating the complex terrain of the logistics industry. They will take care of your business's shipping needs for you for a fee. 3PL services offer different levels of service that range from finding the cheapest or fastest route for a single shipment all the way to a dedicated partnership with customized logistics consulting.
Packaging
Regularly shaped packaging and uniformly stacked pallets move through the LTL process more quickly than oddly shaped, oversized, or non-stackable items. Therefore, it makes sense to package your shipment properly whenever possible. It also makes sense to consider other options whenever shipping items that cannot conform to these expectations.
What Are the Alternatives to LTL?
Businesses use LTL whenever possible because it strikes a balance between efficiency and cost-effectiveness. You can save more money on shipping by only sending shipments by full truckloads or even by train or boat. Of course, that isn't always an option because of when the goods are needed or where the goods are going. You can get goods to their destination faster by using air freight, but it will cost considerably more to do so than to rely on LTL.
Since consumers have come to expect delivery as part of the bargain whenever they shop online, getting goods to them is essential to a business's survival. Online retailers like Amazon have taught consumers to expect free or cheap shipping, so passing the cost of shipping and handling on to consumers can be risky for retailers. LTL freight is far from perfect, but it offers an important option to businesses that need to move their goods through the sales pipeline in an affordable and efficient fashion.
Conclusion
It's easy to say that LTL freight is slow if you are comparing it with same-day or next-day delivery, but it's often the case that LTL played a role in making that speedy service possible in the first place. The best way to make LTL work for you is to organize your business' shipping process into a flow that recognizes the time LTL shipping takes. If you have to move goods faster than LTL will move them for you, you have options, but they are more expensive and somebody will have to pay.