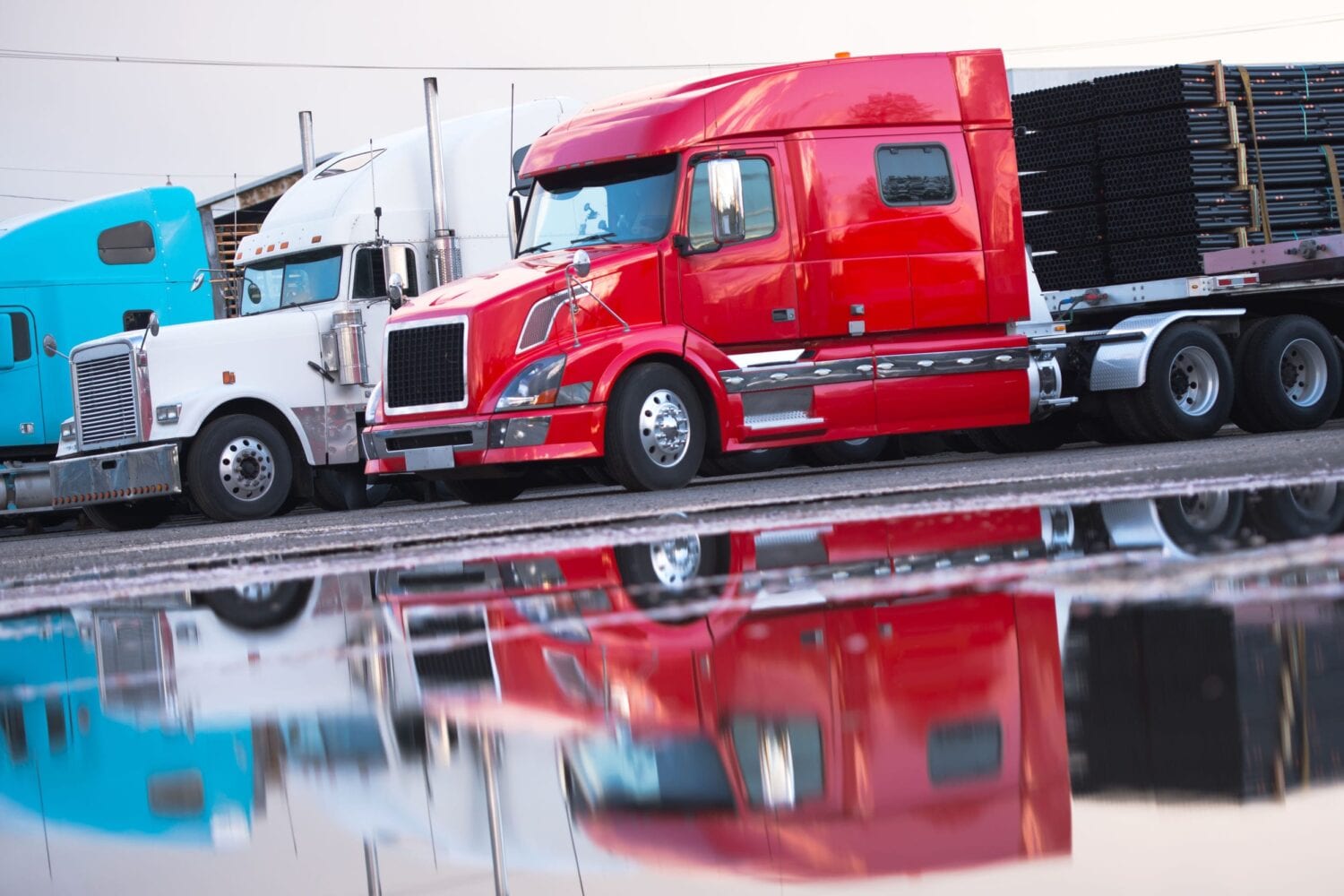 May 4, 2020
LTL vs. FTL freight: 4 Difference You Must Know
Moving anything across the country sounds like a lot of work. Not knowing how to ship your items or where to start can cause stress and anxiety. There are a lot of freight options available to help move things from place to place. Knowing the differences between LTL and FTL will make it easier to choose which is best. 
What are the four differences between LTL and FTL freight? The four difference between an LTL and FTL freight are:
Amount of trailer space
Weight of shipment
Price
Speed of delivery
Identifying the differences between LTL and FTL can result in the perfect solution for transportation, especially if you do not have an idea of where to start and what method to use. Let's determine which shipping method best suits you by continuing to read below.  
The Four Differences in LTL and FTL Freight
Understanding differences in your shipment profile are essential when determining which method would be beneficial to your end-goal. 
LTL refers to "Less Than Truckload," and FTL refers to "Full Truckload." Both are types of freight shipping and accomplish as their names describe. With LTL shipments, your freight  only needs a portion of the trailer's space to ship your goods, while in an FTL shipment your freight requires an entire (or near entire) trailer filled with your cargo.
These freight shipping methods have four differences to consider below: 

Amount of Trailer Space 
If your shipment only takes up a quarter of space inside the truck, you only pay for the quarter space inside of the truck. The rest of the LTL freight truck will be filled with other small shipments from other small companies. The LTL option is typically used by businesses of all sizes for smaller volume shipments….typically 1-6 pallets. 
If the items that you are shipping are enough for you to fill up the entire truck, then you should consider getting an Full Truckload. FTL is used when your freight volume is large enough to justify paying for the entire truck.  Shipping 12 or more pallets it is safe to assume FTL may make sense.
Weight of Shipment 
If you have a shipment that weighs between 100 and 10,000 pounds, or takes up less than six pallets spots, then you want to consider using LTL.   On rare occasions, it is still an option to use LTL if you have more than six pallets. 
Again, if it is less than six pallets, the LTL shipment method is best. It is also easy to determine if you need an FTL freight shipment. Typically FTL is used when you have ten or more pallets.  A typical FTL tractor-trailer can handle shipments up to 45,000lbs.  In addition to pallets,  goods can also be shipped using boxes, crates, bags, tubs, and skids. 
Price 
LTL expresses its price based on weight and class.  Class, for LTL shipping, is derived from a table published by the National Motor Freight Traffic Association.  It classifies all freight based on product, density, fragility, and level of difficulty in transportation. When using LTL, you only pay for the amount of space your freight takes up in the truck. This method is cheaper if you are only shipping a small volume of goods. 
On the other hand, FTL expresses its price based on miles.  Since you are essentially "chartering" the truck for exclusive or near-exclusive use you are paying for the whole capacity of the truck to travel where you want it to go.  This costing method would be considered less expensive if you had multiple shipments consolidated to fill up a truck. One advantage to paying for the entire truck is lower freight loss and damage incidence.  If you are worried about your goods being damaging or lost in transit , paying one price for an FTL shipment will ensure safe and direct delivery.
Speed of Delivery
Less than truckload shipments will often take longer to ship goods to their destination. This is because the tractor trailer makes multiple stops and transfers the freight between different trucks along the way. The amount of varying cargo that is transported in the truck trailer also determines the speed at which you receive your individual shipment.
Full truckload shipments stay on the truck trailer the entire time until it reaches its destination. This method is quicker than LTL because the load is kept on the truck without making multiple stops or switching to different lorries along the way. 
If you are worried about the amount of time it will take your shipment to arrive, the best method would be FTL. If you are not concerned about how long your shipment would take, then LTL would be the method you would like. Do not forget to ask your carrier to provide you with an estimated transit time on your shipment. 
LTL and FTL Similarities
While there are quite a few differences between LTL and FTL freight, they are also quite similar. Here are a few things they have in common
Type of Truck
The type of truck used, the class 8 truck, commonly referred to as a tractor-trailer for LTL and FTL are both the same. The tractor-trailers gross vehicle weight rating is beyond 33,000 pounds. This means that the truck can transport goods past 33,000 pounds. The trailers are usually 102 inches wide, up to 102 inches in height and a 53 feet long.  FTL trailers usually have wide swinging doors on the back end, while LTL trailers usually have roll-up doors to accommodate the many times a day they are opened and closed.
License 
LTL and FTL freight shipments both require drivers to have a "CDL," which stands for "Commercial Driver's License."  And, in both cases, the trucking company must hold a Federal DOT Authority (license) to operate it's business of hauling freight.
Transit 
LTL and FTL shipments both require on-road transportation. Although it is essential to know, sometimes LTL carriers use intermodal rail shipping for a portion of the freight's journey.. Intermodal shipping is the use of two or more transportation methods for one shipment. A standard intermodal shipping method is from the truck to rail and then back to truck again.
Accessories 
LTL and FTL freight shipping also require specific accessories that can help make sure your personal belongings arrive in one shipment. LTL and FTL are both primarily shipped through palletized freight.
Palletized freight refers to multiple pieces of delivery where each pallet is considered one part. The benefit is that all pallets remain together, providing additional protection from loss or damages.
What Is Considered A Full Truckload?
A full truckload is any shipment that has its own dedicated trailer. These loads typically take up over half of the trailer, if not the full trailer. Full truckload shipments are often one type of food, such as grapes. A full truckload shipment typically weighs between 42,000 and 45,000 pounds and has between 20 to 30 pallets. 
Which Method is Best? 
One shipment method is not considered more effective than the other; both are effective ways of shipping belongings, merchandise, or orders. There are plenty of situations in which FTL is more beneficial than LTL, and vice versa. The volume and weight of goods that you have to transport will ultimately drive the choice between methods. , consider the following when choosing a type of carrier: 
Are there any discounts or incentives for the volume of goods you need to transport? 

Does the carrier provide unique services, such as fewer transfers for LTL or insurance for your cargo? 

Do you need extra services? If so, how much is the upcharge?

Have you used the carrier before? If so, How did they do? 
In Conclusion
The amount of freight you want to transport will determine the method you choose. If your move is across the country or just a couple streets away, learning whether a full truckload or less than truckload is best for your shipping, will help relieve your stress and anxiety.