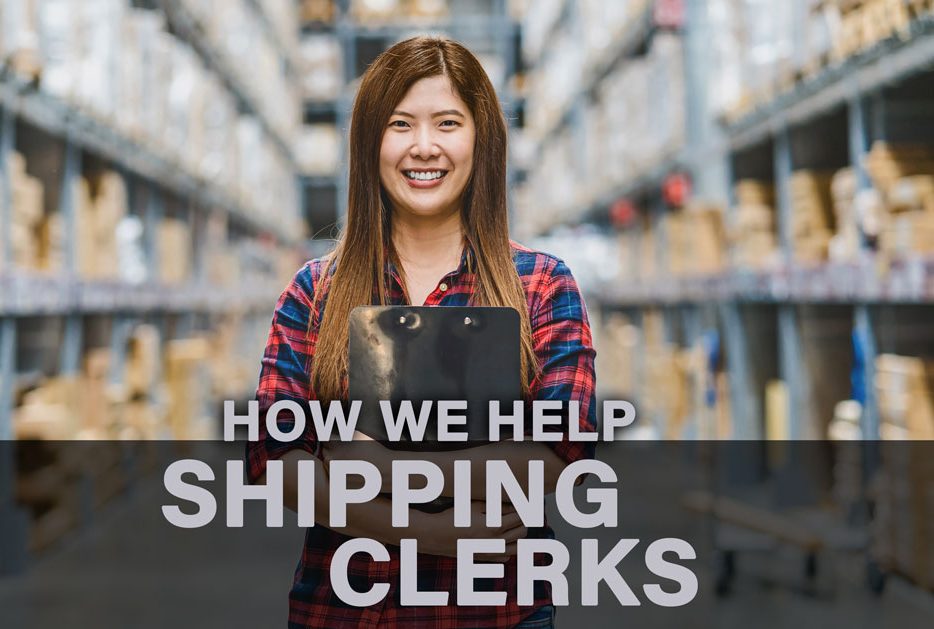 March 23, 2021
How Customodal Can Help Shipping Clerks
We Help Shipping Clerks Succeed
A lot goes into international shipping and a shipping clerk is therefore an integral part of any manufacturing company getting their products where they need to go. Customodal can help shipping clerks and companies save time and money.
A shipping/receiving clerk completes tasks that help a warehouse run smoothly. Some of their responsibilities might be to send, accept and record the movement of parts, supplies, materials, equipment and stock to and from an establishment. Customodal can help a shipping clerk maximize their efficiency, find cost savings, and improve accuracy.
Our team at Customodal can either serve the role of a shipping clerk for your company or enhance the role of your current shipping clerk.
The benefits of working with a third party shipping company include better costs, access to industry knowledge, and improved efficiency.
In addition to the practical benefits, working with a third party logistics and shipping company provides important byproducts such as educational expertise and long term experience.
If your manufacturing company is seeking professional help arranging international shipping, Customodal can help. We act as an intermediary between a shipper and the various transportation services available. (This includes ocean shipping on cargo ships, trucking, expedited shipping by air freight, and moving goods by rail.)
We establish relationships with carriers, which allows us to negotiate the best possible price to move your goods along the most economical route. We work out various bids and choose the one that best balances speed, cost, and reliability.
Additionally, we work with you to alleviate the burden of export documentation and shipping requirements. Our extensive knowledge of documentation requirements, regulations, and transportation can help your company succeed.
There is a reason Customodal is the Most Powerful 3PL in Central Wisconsin. Our team of Logistics Advisors know where to look for the most efficient solutions to your transportation needs. Customodal benefits from a deeper experience in Land and Air Transportation than nearly any competitor. We own or have owned transportation companies for many years, and understand more than how to find a good price. We know how freight works, and bring that expertise to our customers every day. Contact our team today!