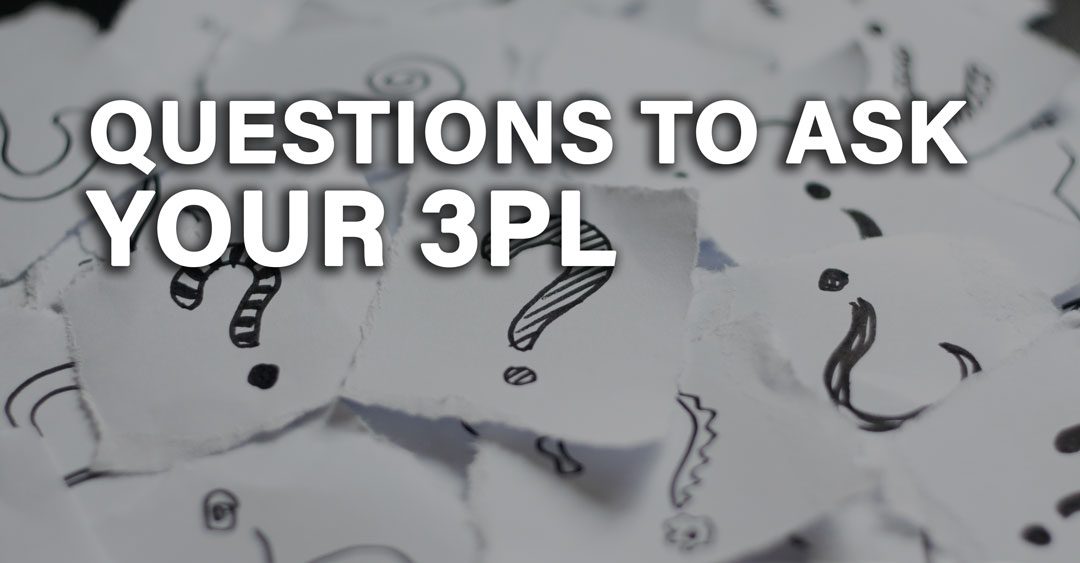 July 26, 2022
A List of Questions to Ask your 3PL
Third-party logistics, or 3PL, is an outsourcing service that manages operational logistics of shipping operations from warehousing to delivery. If your business is currently using a 3PL or looking to add one, here are a list of questions to ask your 3PL:
Questions to Ask Your 3PL:
How long have you been in business? – You want a 3PL that has experience and a deep understanding of the logistics industry. Customodal, for example, has decades of experience combined with a passion for the industry. Customodal benefits from a deeper experience in Land and Air Transportation than nearly any competitor. We own or have owned transportation companies for many years, and understand more than how to find a good price. We know how freight works, and bring that expertise to our customers every day.
What is your business philosophy? – A 3PL should work with you to learn your business and optimize your savings. At Customodal, providing solutions to our Clients' and Carriers' problems is the lifeblood of our business, and the essence of our service excellence is our relationship with each Client and Carrier. Learn more about The Customodal Way here.
How much money am I saving (or could I save) with your help? – No one wants to pay more money than they have to. Why bring on a 3PL unless they are going to save you money? A good 3PL will take time to learn and understand your business, then optimize your needs to get you the most bang for your buck.
Who are your trusted carrier partners? – In order to be a successful 3PL, that business must have solid relationships with carriers. Customodal partners with an international affiliate, meaning we have access to the very best online portals in the industry, a fully-staffed team available 24/7/365, and the resources of one of the largest logistics operations in the world – all combined with local, personal, one-on-one attention. Our team knows our carriers personally and will work to your benefit – always.
Do you have a claims department? – No one wants to think about something going wrong with a shipment, but it happens! Make sure your 3PL offers claims and insurance assistance. At Customodal, we go to bat on your behalf and take care of all claims and paperwork when a shipment doesn't go smoothly.
What modes of transportation do you offer? – You want your 3PL to be a one-stop-shop for all of your shipping needs. At Customodal, we have team members certified in Land, Air, and Sea transportation. Whatever it is and wherever it's going…we'll get it there.
Are you able to help me scale my business? – In order for your business to grow and flourish, you need a shipping partner that can keep up with your growth and help you take things to the next level. Make sure your 3PL is comfortable with the export process. Learn more about how exporting can help grow your business – click here.
What communication can I expect from you? – It's important to know upfront what you can expect from your 3PL and what communication method you want to use. Whether you want daily updates or a more hands-off approach, establishing expectations early on is important. If you are already working with a 3PL, make sure you're getting the updates that you want. At Customodal, we review every single customer order personally. There's a second set of eyes on every shipment, helping to give you peace of mind. Whether you want frequent updates about every shipment or not, we're happy to accommodate. Through our international partnership, you can manage all of your shipments and monitor them online if you choose to do so. Our experienced team is also double-checking everything for accuracy and efficiency.
A 3PL allows business owners to focus more on the core activities of their business, ensuring the healthy continuation of their work and the strengthening of their profit investment ratio. By outsourcing, companies can reallocate time and funds to significantly improve the business' cash flow and operations efficiency. Keep this list of questions to ask your 3PL handy for your next meeting!
If you would like more information about what a 3PL can do for your business, please contact our friendly Customodal team today!