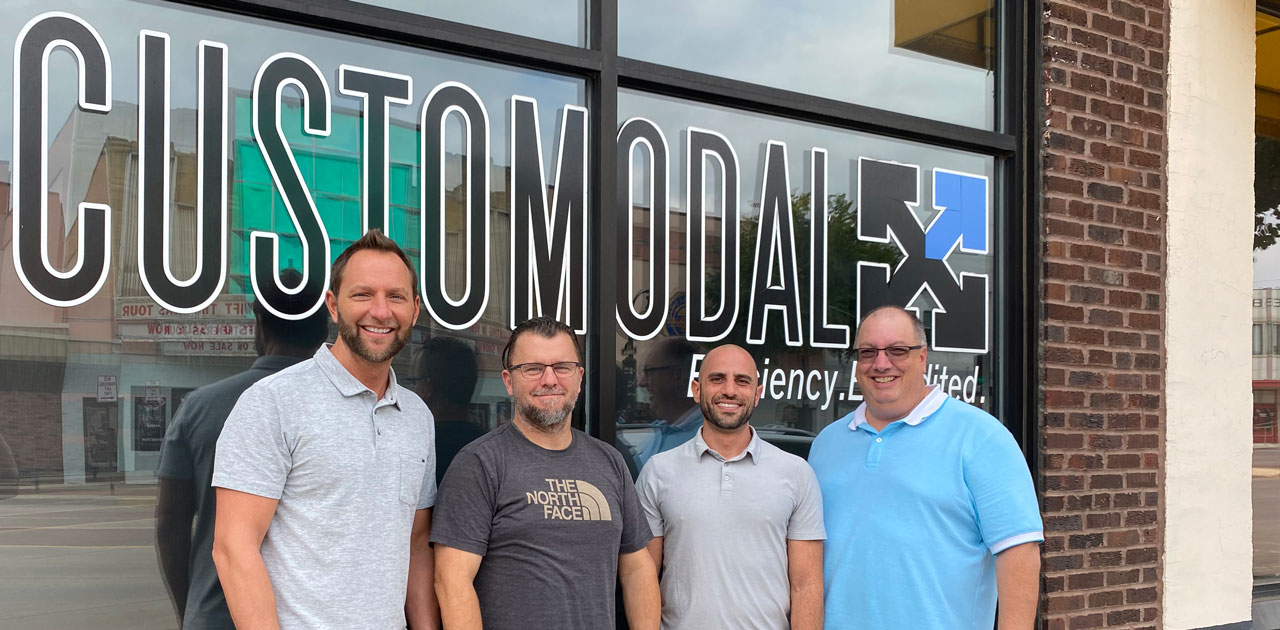 November 7, 2023
Customodal Announces Strategic Partnership with Priority1
Customodal, a small town, family-owned logistics management firm and a trusted name in the transportation industry, is proud to announce its strategic partnership with Priority1, a renowned full-service logistics company. This partnership marks a significant step forward for Customodal in enhancing its services in the key areas of technology and expanding its capabilities to better serve its valued customers. Customodal clients receive the best of both worlds: personalized attention combined with global capabilities.
The core values of Customodal, driven by a commitment to providing exceptional service to its customers, are unwavering. This partnership with Priority1 reinforces Customodal's dedication to delivering excellence in logistics solutions.
While the people and prices remain consistent, the introduction of Priority1's advanced technology will be a game-changer in optimizing Customodal's operations and service offerings. This partnership represents a commitment to long-term growth and customer satisfaction.
Mike Eberl, CEO of Customodal, expressed his enthusiasm for this collaboration, stating, "We have carefully chosen Priority1 as our partner for the long term, with a clear focus on enhancing our customers' experience. This alliance will empower us to provide even more efficient and innovative logistics solutions."
"This unique arrangement allows us to offer great rates, global capacity, customizable solutions, top-tier customer service, and comprehensive claims assistance – with an added personal touch and an attention to detail a simple 3PL cannot match," added Eberl. "Our Partnership with Priority1 allows us to combine global, intermodal capability and advanced industry-leading technology with old-fashioned, small-town customer service."
Priority1 was founded in 1995 as a subsidiary of Priority Wire & Cable, one of North America's largest wire and cable distributors. In 2022, Priority1 emerged as an independent entity, retaining the same ownership and an unwavering commitment to excellence. With explosive growth, Priority1 has evolved into a logistics powerhouse, boasting over $1 billion in gross revenue in 2022. The company's success can be attributed to its private ownership, financial strength, exceptional talent, continuous technological investments, and partnerships with top industry agencies.
Priority1 operates on the principles of long-term growth, prompt carrier payments, expert-driven solutions, and industry-leading technology. Their agent network model leverages 150 highly skilled agencies across the country to seamlessly match customer needs with Priority1's capabilities. Priority1 offers a comprehensive suite of services, including less than truckload (LTL), full truckload (FTL), drayage (DRAY), expedited shipping, tradeshow logistics, warehousing, and ocean freight services.
This strategic partnership between Customodal and Priority1 will bring added value and innovation to the logistics landscape. Both companies are committed to serving their customers with excellence and look forward to a prosperous future together.
Photo: Jacob Turner (Agent Onboarding & Development Manager at Priority1), Jeff Pierpont (Customodal), Omar Alami (Executive Vice President of Business Development at Priority1), and Mike Eberl (Customodal).
Reach out Today to Learn How Customodal Can Help Your Company!: