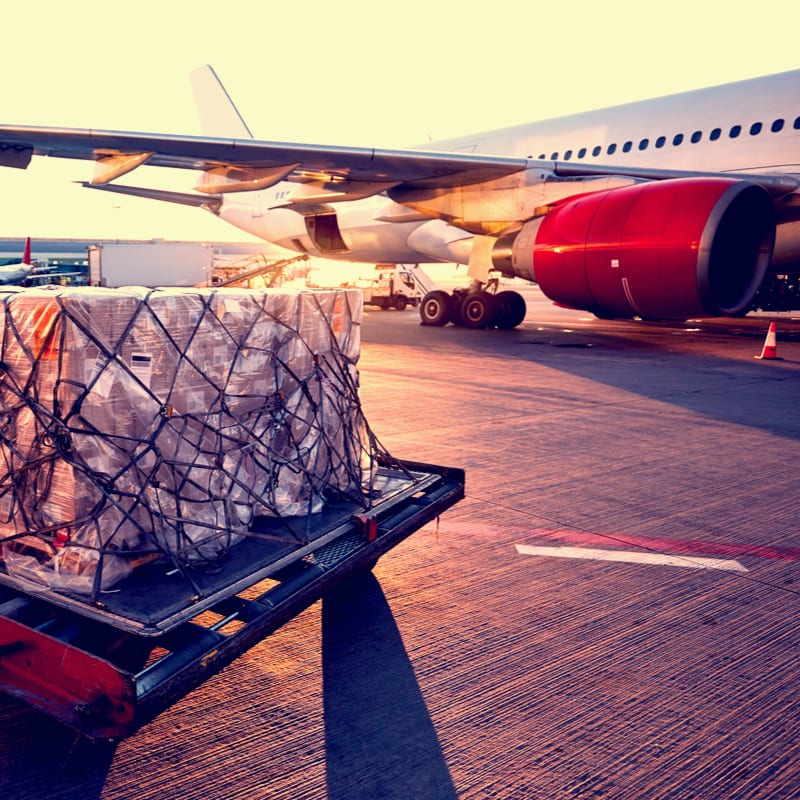 April 30, 2019
The Three Skill Levels of Inbound Freight
Where are You in Mastering Your Inbound?
Nobody likes blowing money. Particularly when it puts your company at a competitive disadvantage. But every business has those unexpected expenses—a critical production line goes down or that important software upgrade bid comes in considerably higher than anticipated. Both can be big costs that wreak havoc on the bottom line. But tough as those costs may be, the two examples above still don't fall in the "money blown" category.  Instead it's something like everyday inbound freight costs.
The worst kinds of unforeseen costs are those that are self-inflicted—those "hidden in plain sight" expenses incurred because of a mistake or an oversight, or by simply not knowing any better. Somehow those seem to sting more because, of all the expenses in a given year, that expense would have been unnecessary had better planning or deeper understanding been employed. And like most things self-inflicted, we don't realize we are doing it at the time or we would stop doing it! A perfect example of self-inflicted cost can be found with how we approach inbound freight.
The Under-Informed, The Independent and The Master.
Like all things that require learning, inbound freight decisions are made under a broad range of experience and knowledge. It can take months or years of practice to move from one skill level to another, and all along the way, mistakes are made and money wasted. A poor vendor choice. An overpriced carrier. A costly route. There are countless ways to make mistakes with shipping. Through it all, however, there are simple ways to master inbound freight and save up to hundreds of thousands of dollars in the process. We see three basic levels of Inbound knowledge and practice.
The Under-Informed: "It's Really Not in My Job Description."
Typically, this level of understanding is painful to watch. For the under-informed, allowing vendors to ship incoming product in whatever way they choose and assuming somebody is looking after you, is a normal way of doing business. Companies that receive their incoming materials in this way, ten times out of ten are spending considerably more in incoming freight without receiving any better service. For carriers, this type of customer is a dream, and there are a lot of customers just like them. These companies can best be described as "Retail Shippers". And trucks cross the country full of retail loads every day.
"…purchasing departments are [often] unaware they can easily manage their inbound and save tens of thousands of dollars each year and stop carriers from taking advantage of them ."
For manufacturers whose docks are reasonably busy, the additional monies spent on incoming freight are likely to make a tangible difference in cash flow for a business. Where shipping is concerned, this level is the epitome of self-inflicted costs and it's hurting their companies more than they know.
This treatment of Inbound Freight is surprisingly common, mostly because of thin staffing or outdated cost accounting techniques, or just a simple lack of information.
Purchasing departments are often unaware they can easily manage their inbound and save tens of thousands of dollars each year and stop the drip, drip, drip of overpaying for freight.
The Independent: "I Negotiate My Pricing."
The next level is the Independent, who while probably good at negotiating, volume is king in the world of freight. There simply is no way to get the best pricing for inbound unless you are in the top tier for volume. And while you might have been told what great pricing you've negotiated, your account executive is really saying you're getting the best pricing for your level of shipping volume. And that is perfectly fair to say. But when your competitor is much bigger than you the difference in shipping outlay between the two companies could ultimately be the difference between making a sale or sitting on the sideline.
Enter the routing guide. For companies who have realized their incoming freight spend is well beyond what it should be, the first step in taking control is usually to mandate a routing guide for all vendors. While this level of self-inflicted waste is indeed better than the practices of the under-informed, it is still encumbered by significant overspending (see sidebar) simply because of the "set it and forget it" mindset inherent with routing guides. Add to that the fact routing guides are outdated by 30 years.
Why Bash the Routing Guide?
Thinking a routing guide gives you control doesn't mean you're in control. Here's the truth about routing guides.
Thirty years ago, routing guides were the best cost-control tool available for small to medium-sized companies. They were extremely labor-intensive and not always very accurate, but those were simpler times and everything was less sophisticated. Routes and other variables didn't change as often, so pricing didn't change as often. Routing guides were relevant for more than a few weeks and those who used them really did save on their transportation spend. But 30 years ago we didn't have smartphones, we had brick phones. Our mobile phones were attached to our cars, not to our hips, and the internet was in its infancy. In short, the technology to make data more widely available for decision-making was simply not accessible to anyone but the biggest companies.
Now, with broader availability of fresher and more accurate shipping data comes a wider range of shipping choices and an easier means to make those decisions.
Because so many variables exist in shipping, and because those variables often change several times each year, the use of routing guides is only effective in the first few weeks of use, when carrier routes and pricing are newest. But as soon as any component of the carrier formula changes, routing guides are outdated and often become the overpriced model the company had tried so hard to avoid.
Companies that remain at the routing guide level pay well above what is necessary in today's market.
The Master: "I Found a Great Partner."
Truth be known, the big data in shipping is still in the possession of very few besides the carriers themselves. Many large companies have their own in-house shipping teams and the wherewithal to manage the kind of big data that pays big dividends in transportation savings because they have the volume to be an insider.
But in the last 10 years, a few outside providers have harnessed that same data to offer small and mid-sized companies the same kind of savings previously reserved only for large companies. Today, these freight providers wield significant power in the shipping world, and through the bundling power of cooperative buying, have made considerable savings inroads for their small- to medium-sized clients.
The challenge for a manufacturer is to find a freight agency who advocates for the customer over the carrier. These freight agencies exist, but they are rare. The partner-agency helps purchasing teams focus on vendor relationships and core processes instead of spending all their time deep in the weeds of freight.  A true partner-agency is as much about helping clients achieve optimal time management as they are about freight cost management.
How Smart Inbound Buying Works: The Basics
Simply stated, when a company needs a load hauled, they typically access the online portal of their chosen agency, input the details of the load and choose from the list of carriers for moving the load under their stated requirements. Simple enough, albeit a little oversimplified.
A decent agency has a good, user-friendly online portal. However, all portals are not created equal. The best portals have logic customized to the clients strategy and practices making the portal a valuable part of data analysis for the client's own operation. Further, the best agencies add professional staffing to a robust online portal to help in making the best shipping decision or assist in solving problems while the load is in transit. Many agencies have acceptable online portals. Few agencies have great portals and a great service team.
The Journey to Mastery
For those who don't use any kind of controls for their inbound freight, the best move is to skip the routing guide and find a good freight agency like Customodal to harness the power of big data to provide the best, most current pricing available. With no need for companies to hire additional internal staffing, inbound freight savings are immediate and long-lasting, enabling companies to reduce costs and eliminate the self-inflicted cost of retail shipping. With added benefits like the visibility of shipments in transit for better production planning and vendor performance metrics, a good shipping partner provides benefits far beyond savings.
The Big Picture: What to Look For, a Vendor or a Partner?
Besides strong online capabilities and a professional customer service team, the very best agencies have layers of expertise beginning with shipping assistance all the way up to full-blown consulting and strategic planning for both shipping, warehousing and the broader subject of the supply chain.
Further, the best agencies have actual carrier experience, understanding the shipping business from the outside and the inside. This kind of knowledge is priceless for small and medium-sized companies to leverage as they grow their business. There are only a handful of freight agencies in the country that meet that criterion. Customodal is among that group.
By utilizing Customodal's EXACT inbound program—a full-service, data-driven Inbound Freight model—companies enlist a long-term strategic partner that can grow with them and offer constructive strategies for intelligently managing supply chain needs as the company hits new growth stages.
Customodal is a new breed of innovative 3PL primarily serving the Manufacturing sector for over 15 years with a full menu of Professional Logistics services including Customodal's FLEX, EXACT and OPTIX services. For more information about the full suite of Customodal innovations, click Customodal.com or dial 800-445-6577.