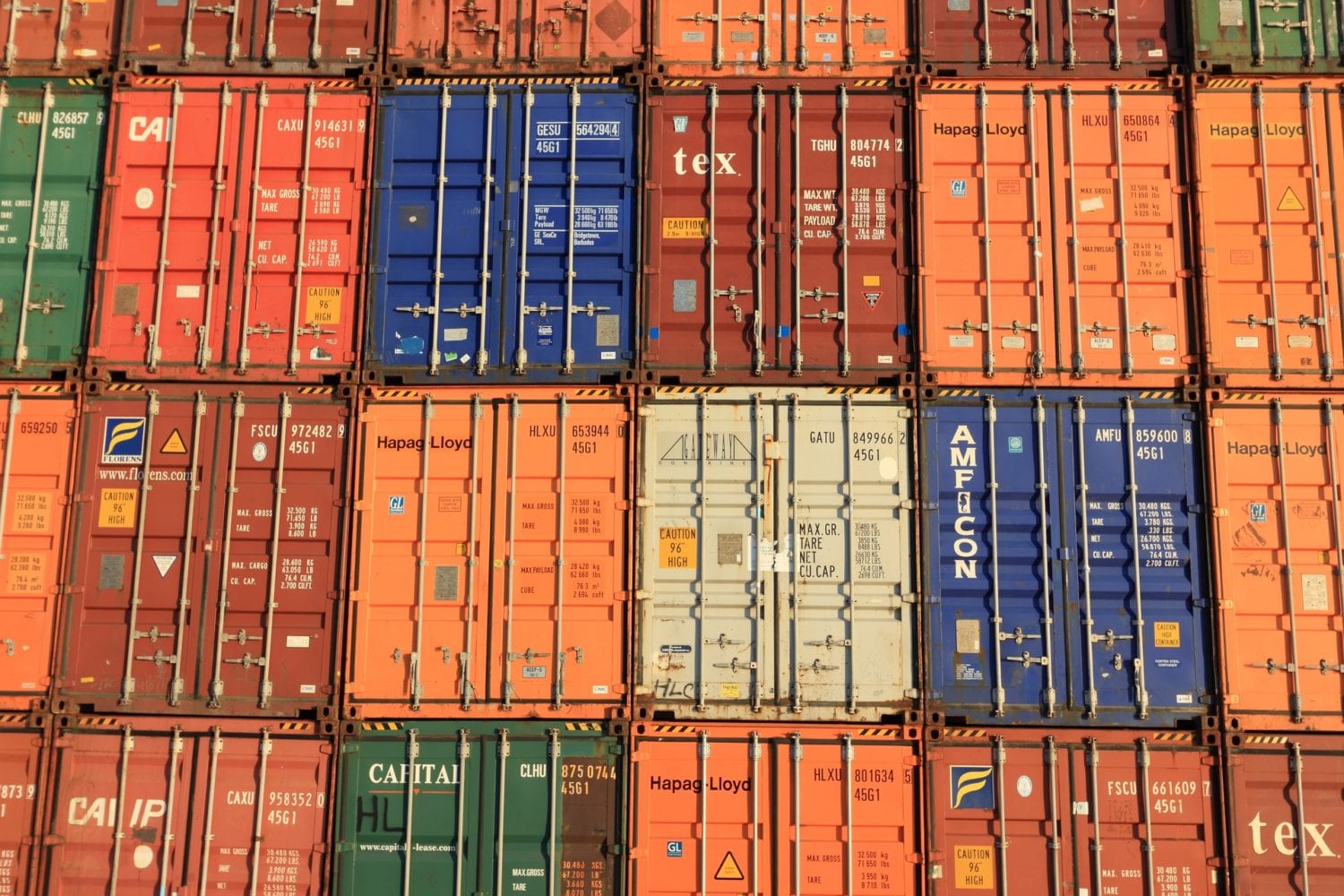 May 13, 2020
Freight Management: Those Who Keep Control, Keep the Money
In decades past, companies generally treated their freight management as a common task, often not considering the possibility that there could be more money saved by taking greater control of the shipping process. When a company was offered a 30% or 40% discount, it was generally believed that there were real savings netted by the company hiring the shipper. And everyone was happy. Particularly the shipping company.
When a Discount is an Upcharge
Nowhere is MSRP more abused than in the freight industry. The truth is that a 30% or 40% discount doesn't even begin to approach an acceptable price for most freight. 50%? No. 60%? Not even close. 70%? Still not there. Even at an 80% discount for many freight jobs, the carrier is still happy to carry your freight. The truth is, an 80% discount is really not a discount at all for many shipments.
Yet significant as these discounts may be, they are peripheral to the real savings available through a knowledgeable 3PL.
Whoever Controls the Freight, Controls the Cost
A clear understanding of the nuances of freight management can add significantly to profitability for small- to mid-sized companies.
For most companies, "shipping" mostly means moving their finished goods from their dock to their customer's dock. And there are significant savings to be had in that category. But larger companies control both inbound and outbound freight, negotiate with carriers for optimal cost and terms, and require their suppliers to work within their system for inbound shipments. These "best practices" enable large companies to optimize volume for deepest discounts, limit their liability during transit, and maintain complete visibility throughout the process.
Large companies have the personnel and shipping volume to enjoy that kind of control, but what about small- to mid-sized companies? 
A Good 3PL Brings Small- to Mid-Sized Companies to the Savings Table
Most smaller companies don't enjoy the same benefits of a large company, so they either try to imitate a large company's freight program or resign themselves to less leverage in freight terms. 
After promising to help one mid-sized company shed its shipping waste, one client allowed Customodal to prove whether those promises could be realized for this mid-sized company. Their customers were major corporations who required them to ship with pre-approved carriers and to enter shipment details into their online system to facilitate shipment visibility. When these large customers negotiated the terms of sale and dictated the shipping procedures, they received terms where they didn't become legal owners until the product arrived at their dock—meaning shipping damage was still the client's problem.
Large-Company Freight Leverage Through Customodal "Shipping Science"
Over several years, Customodal has developed processes and systems that enable clients to evaluate their transportation spend with near pinpoint accuracy. After gathering and assessing sufficient vendor information, including shipping records, Customodal proposed a phased approach to generate freight savings. Phase One involved reigning in the client's inbound freight costs and developing a "core carrier" list based on preset criteria. Phase Two tackled their inbound freight from vendors where freight was "prepay and add," and Phase Three assessed their inbound "freight included" orders.
Phase One: Setting Up for Savings
Customodal's freight program is modeled after the best practices of very successful companies. These parameters are then customized and redeployed with our clients to streamline and optimize their inbound freight program.
After developing a baseline sample of inbound shipment data with carrier and cost components, Customodal then ran that baseline through Customodal's rating model to identify carrier and rate optimizations. Price was not the only factor in the rating model. On-Time performance, claim frequency, and several other considerations were essential parts of this evaluation. From that, their core carrier list was developed. 
A letter was collaboratively composed and sent to the client's vendor-base, informing them of the new procedures for inbound freight. These new procedures dictated to vendors how freight would be shipped, outlined new FOB terms, optimized the rate/carrier selection to take advantage of new volume rates, and captured all shipments into Customodal's TMS for full client visibility. Data was collected automatically for future performance evaluations. 
The implementation of this initial phase took 60 days, targeting only vendors who were generating freight bills on the client's account. Phase One resulted in immediate cost improvements as well as reduced freight damage (reduced damage or reduced claims b/c of changed FOB?) incidence.
Phase Two: Generate Astounding Savings
Phase two re-examined the vendor-base and applied the same process to vendors where freight was "prepay and add." This phase discovered a significant number of vendors without favorable preferred carriers, or in some cases, no negotiated rates or poorly negotiated rates (see paragraph 2 above!). Freight cost reduction in this group of vendors was astounding.
Phase Three: Re-Examine for Additional Savings
Phase three was the most labor-intensive and involved their purchasing department re-engaging vendors who sold to them "freight included." Buyers identified the cost to purchase "without free freight" on our inbound program and compared those costs with the status quo. For roughly 40% of those vendors, it made sense for the client to forgo the "free freight" and implement the new inbound freight programs, yielding another significant segment where savings were harvested.
Years of Ongoing Results through Freight Management
By the end of the third phase, what was once a $400k/year inbound freight bill was reduced to $250k on the same company sales volume—without jeopardizing any vendor relationships or creating new infrastructure in the client's shipping department. Labor was actually reduced for these savings, and now seven years later, sales have doubled, labor costs for managing their shipping have remained constant, and freight costs will run about $575k for the year.
Bring Shipping Science to Your Freight Management
This is an extraordinary story, but not an extraordinary result. Customodal has employed its Shipping Science metrics to a host of small- to mid-sized companies and unearthed significant savings for virtually all clients interested in taking more control of their transportation. While no small- to mid-sized company can get these results on their own, a 3PL provider like Customodal who brings their expertise and the buying power of our network can give nearly any company a big-company edge. Contact us to get started.