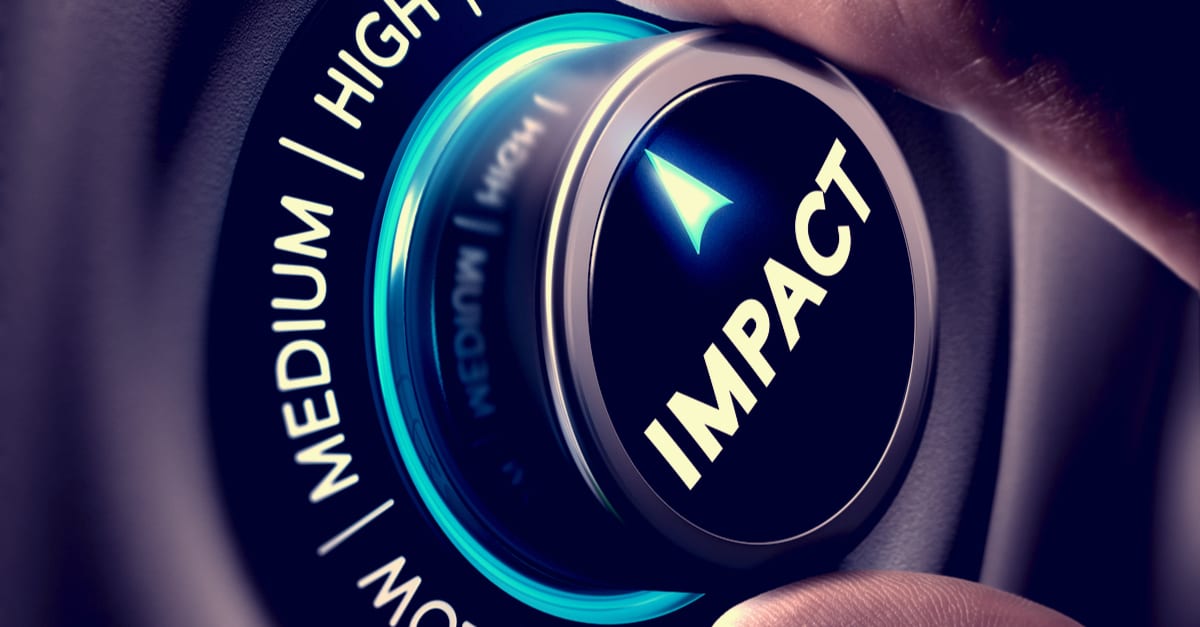 June 4, 2020
7 Pros and Cons of 3PLs You Must Learn About
Third-party logistics can be a great addition to your businesses tool kit that will ultimately save time and money in your everyday business operations. To effectively evaluate whether you should retain a 3PL for your business here are 7 pros and cons of 3PLs you must learn about.  
What are the pros and cons of hiring a 3PL? The benefits and drawbacks of working with a 3PL include:
Benefits
Scale business operations
Drawbacks
Less control over product distribution
Not all companies will benefit from working with a 3PL. Namely, small businesses that do not yet have high order volumes or even a large amount of stock will not experience the same benefits from working with a 3PL that a large corporation will. For companies with a steady consumer base and consistent product demand, however, the advantages listed below are likely to outweigh any disadvantages that may come your way.
What is 3PL?
Third-party logistics, or 3PL, is an outsourcing service that manages operational logistics of shipping operations from warehousing to delivery. This allows business owners to focus more on the core activities of their business, ensuring the healthy continuation of their work and the strengthening of their profit investment ratio. 
By outsourcing, companies can reallocate time and funds to significantly improve the business' cash flow and operations efficiency. 
Third-party logistics agencies offer a wide variety of services for businesses managing supply chain logistics. Such services include:
Transportation
Warehousing
Picking and packing
Inventory Forecasting
Fulfilling orders
Packaging
Freight forwarding
Normally, companies have 3PLs written into their standard operating procedures. However, they don't have to be used in the same way between businesses. These services can be customized and scaled to meet your business' exact needs, whether you are providing a single service or delivering multiple services and products across numerous aspects of the supply chain. 
3PL vs. 4PL
You may have heard the term "4PL," meaning "fourth-party logistics," in your search for reliable 3PLs. Although they may seem the same superficially, their purposes are quite different. Instead of focusing on the operational logistics of a business' supply chain, a 4PL instead specializes in the design and effective execution of these processes. Evaluation of the pros and cons of 3PLs is separate from the same discussion of 4PLs.
4PLs often collaborate with several organizations:
3PLs (particularly transportation and warehouse 3PLs)
Asset-Based Carriers
Warehouses (those used by the business they are contracted with)
Businesses will most often contract a 4PL when they need to enhance the following elements of a company's supply chain:
Resources
Capabilities
Technology
Advantages and Disadvantages of 3PLs
Besides the most obvious advantage of a 3PL – namely, the reduction of time required from the business owner and current staff and financial savings – there are a few key factors in why your business may benefit from hiring one. 
For the context of these advantages, you must first understand what a 3PL does. Below are some examples of 3PL operations:
Transportation:

3PLs work on your behalf with carriers to optimize freight routings and consolidate the less than container load (LCL), also known as less than truckload (LTL) freight. This enables them to monitor freight payment and related records, such as insurance documents. They also work with private fleets for this purpose. All of this can help to lower the costs associated with the transportation of your freight and develop adaptive solutions to overcome complex challenges that appear in the supply chain. 

Note: 3PLs can improve the efficiency of your business operations due largely in part to their ability to track your inventory in real-time.

Global shipping:

This is perhaps one of the most stressful aspects of shipping. A 3PL can manage your global shipping activities to free up your time and financial resources to fund these processes even more. They will work to ensure that all requirements related to trade compliance are met and closely limit the costs of the process. A 3PL will ensure that all operations are executed according to plan. They can manage the:

Customs
Freight forwarding
Consolidation

Information Technology: A 3PL will manage several aspects related to the information technology of your business. These digital tools allow the 3PLs to increase the visibility of any supply chain processes they are managing for your company along with shipment transit as well. The 3PLs will use technology in managing the following business operations:

Ecommerce
Customer relations
Transportation
Warehouse operations
Advantages
With all of these applications of 3PLs, there is a long list of benefits you stand to gain from the collaboration. Examples of these advantages are below.
1. Reduce the Costs of Business Operations
The benefits of outsourcing is the first advantage in any discussion of the pros and cons of 3PLs.  Outsourcing of any kind can significantly reduce the costs associated with running your business. For one, you don't have to invest in a permanent or otherwise long-term employee. Instead, you can pay for the work as it is completed, cutting the costs of traditional employees. With these saved funds, you can invest further in core business activities such as product development and marketing.
The reduced overhead costs also help to maintain the health of your profit investment ratio. This means that you won't be investing more into your business than you're getting out of it.  This will help to improve your cash flow dramatically and increase your profits. 
3PLs tend to hold more leverage with freight companies when compared to individual shippers. They are in a better position to negotiate pricing when working with multiple carriers and customers. Their negotiations will always be based on the volume and order frequency of your business, providing you the support you need to effectively grow your company.
Lastly, with large order volumes, 3PLs allow the justification of costs related to:
This will help you dramatically, not only in savings but in improving the speed in which orders are fulfilled. (The benefit of having large order volumes is that certain carriers offer discounts when business owners use their 3PL shipping accounts.)
2. Proactively Save You Time and Money
The next major benefit of 3PLs  when evaluating pros and cons of 3PLs is proactively saving you time & money.  This is one of the most important elements, again, of outsourcing as a general practice. By delegating the responsibility of managing shipping operations to a third party, you are freeing up time for yourself and reducing the chance that your employees will be stretched thin. Instead of someone having to work outside of their job duties, a third party can instead fulfill the exact tasks you need to be completed with expert efficiency.
Part of the managing of tasks that a 3PL provides can include forecasting. They are not restricted to alerting you to the present happenings of your supply chain, rather, they can warn you ahead of time of potential mistakes your management team may make that may have costly consequences. This will help you to optimize your inventory and reduce the related holding costs. 
Having this sort of assistance can keep your business from having to experience hardship and gain the appropriate knowledge to develop quality operating procedures. 
3. Scale and Optimize Operations
Working with a 3PL can greatly optimize your business operations. You will not have to settle for warehouse space and labor that exceed your inventory or business needs. With a 3PL, you can instead scale your operations to the following elements:
Space
Labor
Transportation
Inventory
This is another element that will help you to save on investments and improve your business' cash flow. This benefit is largely because 3PLs usually invest in their own warehouse space – an extremely fortunate thing for you, as you will not have to buy and manage your storage area. Since you'll be paying for the 3PL only as needed, you can adapt your finances according to inventory instead of clinging to one regular payment amount.
They will also manage your inventory for you, easing the burden of staffing and monitoring responsibilities you would have otherwise had to take into consideration. Some 3PLs even offer a variety of warehouse locations – great for those business owners who may sell products internationally. 
Assistance from a 3PL also entails assistance with inventory shipping and handling, another aspect for which you will not have to stress over recruiting staff. This is also extremely beneficial in times where your business may experience peaks in sales – you will not have to worry about your company becoming overwhelmed with orders. A 3PL will complete the following work for your business:
Pull inventory
Pack products for transportation
Shipping products
4. The Ability to Test New Markets Abroad
This is again related to the fact that some 3PLs have warehouses distributed throughout the world. Many of them own warehouses in more than one country. This not only allows for faster distribution of your product if you were selling to an international customer, for example, but it also gives you a leg up in your industry.
With warehouses positioned internationally, you will be able to test the markets abroad without the risk of having to commit to a large investment in staff or warehouse space, for example. If you haven't yet, you may want to progress to selling your products internationally if:
You've noticed an increase in international orders from your store (whether that be in terms of volume or percentage of total orders from your store)
You've observed that there is a particular region or country that your customers are ordering from, outside of your country of residence
These are great indicators that your business is growing in its appeal to consumers worldwide. If you note the countries from which these orders are coming, you will have exactly the information you need to expand your business. With this information, you can acquire a warehouse in the country with the most activity for your business. You'll also need to take note of how many countries you have shipped to thus far. This will help you to scale your global reach and get a thorough analysis of product demand.
(Note that these indicators are for sellers who have the option of delivering internationally but have not taken full advantage of the opportunity due to low demand.) For those who have not yet begun fulfilling international orders, see if your store has been receiving an influx of inquiries from international consumers. With a 3PL, you can test the waters and see if these inquiries will ultimately convert to sales.
Disadvantages
Although hiring a 3Pl sounds like it's all benefits, there are a few drawbacks that you need to be aware of before committing to this decision. Not all businesses will benefit from hiring a 3PL. For instance, a small business may incur costs or impacts that may never see the light of day with a partnership between a 3PL and bigger corporation.
Below are a few of the primary disadvantages of 3PLs you should be aware of when stepping into this process. 
1. Forfeiting Control Over the Process of Delivery
The primary benefit of hiring a 3PL can also be its biggest drawback. Although it may be a significant improvement in the saving of time and money, giving up control of the delivery process can be quite difficult for some business owners. This may pose unforeseen challenges in business operations and could result in friction if any problems arise such as:
Complications or confusion in customer orders
These things can become prominent issues relatively quickly since your customers will not be looking to the 3PL for an explanation but to you. Remember that your 3PL is an extension of your company, whether they bear your name or not. This means that any mishaps that happen under their management will be attributed to your reputation as well.
2. Significant Costs Upfront Possible
While it is true that a 3PL will undoubtedly save you money in the long run, it is also true that they may cost a pretty penny in upfront costs. This is especially troubling for businesses that do not need a large amount of storage space or don't have a high volume of orders to start. 
The key to controlling upfront costs is clear and concise agreement on roles, responsibilities, and expectations.  A top-notch 3PL will tailor upfront costs to services provided.  If your business requires large storage square footage you would expect a larger upfront cost than a business that has sufficient warehouse space on-site and needs mostly warehouse operation and transportation services. 
3.  Distance from Your Product
This is where you must be smart about how you choose your 3PL provider. If you mistakenly (or intentionally) choose a provider that has warehouses far from your location, you may run into some serious issues regarding inventory management. 
A 3PL is expected to manage the inventory in their care by: 
Shipping products to both you and your consumers
Handling inventory

 
However, they must also be responsible for ensuring the quality of your products (namely, checking that they are in good condition before distribution). If you were to experience issues in quality control or needed to inspect your stock, a faraway warehouse could pose challenges in standard business operations.
How to Choose a 3PL Provider
If, after reviewing the primary advantages and drawbacks of working with a 3PL, you've determined that hiring one is the right move for you, you'll need to know what to consider as you make your decision. There are numerous 3PLs to choose from but know that some are ideal for large corporations, while others are better suited to smaller businesses. 
You must understand that when you outsource certain work, you are not removing your company's name from that outsourced work. Those individuals – or, in this case, providers – become an extension of your business, and so must be vetted and treated as such. To ensure the operations with your chosen provider run smoothly, consider the following factors when you're shopping around for a 3PL:
Business volume:

Perform a thorough review of your company's inventory and patterns throughout the year. Identify any instances of heightened activity or note that your order volumes remain relatively consistent throughout the year. With this information, you can select a 3PL that will be able to manage any fluctuations in business volume throughout the fiscal year.

References or documented past performance of the 3PL:

Next, you'll need to review their past business performance to confirm that they can deliver on their promises. Seek out references from previous or current customers to get an idea of what your experience may be when working with them. Specific details to look out for in these references include:

Ratio of timely vs. delayed deliveries
Problem-solving capabilities
Client communication
Ability to develop lasting, positive relationships with clients

Technology:

You don't want to end up hiring a 3PL that is working with outdated technologies. This can put your inventory at risk of being lost in shipping or otherwise not properly managed. Additionally, you need to ensure that the technologies being used by the 3PL are compatible with any programs, applications, etc. that are currently used in your business operations. This will ensure that processes are carried out as seamlessly as possible. 
When you consider all of the above elements in your decision to hire a 3PL provider, you are protecting your company from any potential negative impacts that may come with outsourcing your inventory management. 
It may seem like a simple decision to hire a company to assist with the storage and distribution of your products, but the process is quite involved and deserves ample forethought. By carefully reviewing the pros and cons of hiring a 3PL, along with these factors of what to look for, you will be equipped to choose the perfect provider for your business' needs.