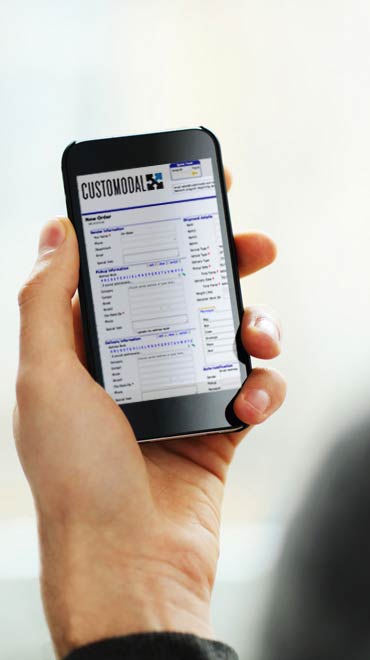 June 10, 2020
What is A Routing Guide in Shipping? Do You Really Need One?
As retail chains expanded their reach to different locations and increased the flow of products from multiple vendors, they noticed that a system was needed to make sure there is uniformity for their supply chain system. As a result, routing guides were created. 
What is a routing guide in shipping? Do you really need one? Routing guides are documents created by retailers that establish rules and requirements for shipping products from vendors and suppliers to the retail locations. Many operations consider them essential because they help streamline the following:
Packaging
Labeling
Shipping
Transportation
The routing guide is intended to keep things in order, and most businesses insist on having them. If you want to know whether you need a routing guide or not, then you'll need to go over what it is and how it works. 
Routing Guide
Routing guides have fixed rules and regulations in place for a business's supply chain system that vendors are supposed to abide by. This way, the products are sent using the same methods as other vendors, which creates a sense of uniformity. 
They help set up a strategy for carrier selection across multiple shipments within an organization. The guides clearly list all the relevant information with clear directions for using carriers and solving problems. They also contain modes to use in specific lanes and help operations staff process the products. 
In the old days, paper was used, but now, web-based routing guides have empowered users with information that can be easily accessed with a click. This allows them to make efficient decisions that reduce transportation costs. 
The online portals offer an enhanced transportation management system (TMS) that allows for dynamic routing guides and service improvement. For example, when variables change that cause a carrier to go out of business, the web-routing guide can easily be changed in real-time.
Usually, one organizational entity is put in charge of establishing and updating the routing guide. They'll identify and chart the prices and services of each carrier, which will allow vendors to conduct rate and service comparisons. 
How Does It Work?
If an agreement is made for the vendor to provide products for a retail company or organization, then they will most likely be given a routing guide manual. Having a good vendor compliance manual will help lay out details of how each step will be handled in the supply chain relationship. 
The manual usually cover topics such as:
Type of barcode to be used
Service expectations
Packing list information
Purchase order forms
Packing and shipping instructions
Labeling specifications
Transportation
Shipping carton data and ID
Chargebacks information
To learn how it works, let's look at an example of a routing guide for a well- known company, like Walmart. They work with many suppliers to deliver products to their guests, and their manual can be found online.
To begin with, Walmart has a disclosure and audit process that has to take place before the item can be sold at Walmart stores. This is where the information will be gathered to determine if the vendor's product is in compliance. The following data will be entered into a database where it can be accessed electronically:
Factory information
Importer of record
Retail market
Merchandiser/Buyer
Brand name
Supplier ID and information
Contact Person
Business license
Tax ID number
The suppliers are also supposed to create a Brand ID if the brand does not exist in Walmart's system already. To create a Brand ID, a request form will need to be filled out by the order specialist. Some private brands may require a factory ID to be attached. 
Once the information is submitted, the responsible sourcing team will begin an audit process to make sure that the factory doesn't already exist in the system. If it does, then they will associate the supplier ID to the existing factory information. 
If it's a new factory, then an ID number will be applied, and the supplier may be contacted by a third-party audit firm (approved by Walmart) to arrange audit and payment. 
Once the audit process is over, the supplier can create a supplier profile in the electronic database and move onto the transportation part. This is where the vendor compliance program comes in handy to prevent chargeback fees for non-compliance. 
The vendor compliance manual starts by communicating their goals and expectations for vendors:
Ordered fulfilled at least 95% 
On-time orders at least 87% for prepaid, 95% for collect
If the vendors fail to meet these criteria because their products were supplied late too often, or their deliveries fell short of the expected percentages, then they may be faced with chargebacks. 
The program also lists possible chargebacks for FedEx small parcels. The suppliers are supposed to create a shipment label accurately for the FedEx small parcel shipments. If there are POs with incomplete or inaccurate shipping labels, then their products will be assessed for chargebacks. 
The shipping guideline lists the required information that's to be on the label at all times: 
Shipper information to show where it is coming from
Recipient information according to the Walmart Routing Guide:
Company with PO destination name

Refer to the Walmart eCommerce Naming Convention List to make sure the Company field is filled out correctly

Package & Shipping Information
Service type needs to be FedEx ground

Billing details, including the PO reference 
Barcode with the correct Fedex service selected
Walmart has web EDI for vendors to use to help streamline the shipping process. They also have a global eCommerce transportation support portal, which is a ticketing email system that provides support and resources. 
What's an EDI System?
EDI stands for electronic data interchange. The EDI system is a software support system for full compliance. Documents can be sent automatically through EDI such as:
Purchase orders
Invoices
Shipping statuses
Customs information
Inventory documents
Payment confirmations
Some people may compare it to google docs. The concept is similar, the data is made available online and can be accessed by all parties involved. 
EDI portals are also used to send an advanced shipping notice to the vendor when the package is shipped. 
Do You Really Need One? 
If you're a vendor and you want to sell your products at major retail locations like Walmart, or Target, then you'll definitely need to follow their routing guide, unless you want to be hit with multiple chargeback fees. 
Routing guides also improve vendor quality control. They'll be required to list detailed specifications, including color and measurements. When the vendors comply with the regulations, that means the products will arrive as agreed. 
It's also considered a time saver for large companies, especially when they have many vendors to fulfill and distribute orders. Having the guides in place helps the chains run effectively, and the chargeback fees will help cover any losses due to mistakes vendors may make. 
Many 3PLs and shippers find the guides useful because they can reduce:
Mislabeling
Late shipments
High transportation costs
Let's take a closer look at the pros and cons of routing guides. 
Routing Guides Benefits
Even though routing guides can be complex sometimes, they do have benefits. When done properly, they can:
Increase efficiency 
Define shipping information and rates
Controls supplier shipments
Reduces excessive costs for transportation
Improves communication & connection
Helps keep the brand consistent
Controls packaging standards
1.Increased Efficiency
Ultimately, having detailed guides can help streamline supply chain operations and reduce the risk of mislabeling and late shipments. It can also simplify the production and distribution of shipments. 
2.Shipping Information
The information in the documents will also include information about the dimensions and weight of the products. This information can be used to plan ahead and determine how the products will be stacked and distributed. 
3.Controls Shipments
The purpose of the guides is to help create a quick inbound receipt that minimizes cost and confusion when a shipment is delivered to the inbound receiving dock. The routing guides also control the shipping process and help designate the shipping areas. 
4.Reduced Costs
Routing guides contain valuable information that helps measure routing guide effectiveness to address any excess shipping costs. An EDI software platform can be used for cross-referencing and cost comparisonsbetween carriers. 
5.Better Communication & Connection
Routing guides can enhance trading partnership relationships between vendors and businesses, especially when the information can be accessed online. By establishing expectations and regulations, the businesses are able to relay what they want or need from the vendors.
6.Brand Consistency
When the shipping process can be controlled, it becomes much easier to create consistency in how the products are presented. Some retail corporations have unique regulations when it comes to labeling products because they want the brand to appear a certain way. 
7.Controls Packaging Standards
Having a routing guide helps establish rules not only for shipping but for how the products are packaged. For instance, most guides list instructions regarding fragile products– marking them as "fragile" and putting the product in the center of the package with a cushion on all sides. 
There are also guidelines put in place for protecting cushioning materials or smaller items such as jewelry, like placing them in plastic or poly bags. If vendors don't comply, then the products will be sent back along with penalty fees. 
Routing Guides Disadvantages
On the other hand, there is a group of people who believe routing guides are obsolete. They argue that a static spreadsheet needs to be replaced with a better supply chain system. After all, a static routing guide can't really adapt to dynamic transportation decisions. 
There are some other issues that some vendors may have with the routing guides:
Difficult to implement at times
Non-Compliance Fee
If for some reason, a vendor didn't follow the routing guide exactly, they can be charged a fee for non-compliance. The chargeback fee is used to offset the additional expense the receiver had as a result of the shipper's non-compliance. It can happen if you: 
Use the wrong shipping provider
Use the wrong label (or it's missing)
Sent damaged materials/products
Used an incorrect shipping location
Have missing or invalid ASN
If you're a vendor and find yourself getting hit with chargebacks frequently, then it may be a good idea to invest in an advanced warehouse management system (WMS), it can help you stay one step ahead of the requirements. If you don't want to use a WMS, then at least hire someone to do vendor compliance part-time or full-time. 
An audit process will also clearly document all the specific requirements of each retail routing guide. You can initiate the audit process to check to make sure your labeling and shipment information is up to par. 
Keep in mind that vendors can dispute any chargeback as long as there is evidence that the shipment in question was compliant. It can be compared to getting a traffic ticket, if you appear in court with evidence that shows you didn't violate any traffic law, then your ticket will be waived. 
Multiple Routing Guides
Organizations usually have their own routing guides with specific details. Sending products to different organizations means there'll be more than one routing guide. If the product is quite popular and many retail companies want it, then you'll have many routing guides (it could be hundreds), and it'll become harder to keep track of them all. 
The problem is, if a vendor can't keep track of the specifications for each routing guide, then they may confuse some of the regulations. This could result in chargeback fees for non-compliance. If enough chargeback fees add up from multiple non-compliance violations, it could hurt the vendor's business. 
Preventative measures can be implemented to prevent that from happening. Some people prefer to use routing guide professionals to help provide guidance. 
Difficult to Implement
It can be hard to enforce vendor compliance to the routing guide. The usual compliance from vendors is around 52%.  
One of the reasons why vendors may not comply with the routing guide is because some of them prefer to use a certain carrier for their shipment, even though the retailer already has carrier relationships with 5-15 other carriers. Usually, the vendors will prefer to go with national carriers rather than regional carriers.
Another main reason why some of these vendors may not comply is because they're already overwhelmed with other vendor guides. Imagine if you supply products to 50 different retail companies, that's 50 routing guides to follow. It can get quite confusing without a system in place, that's why some vendors may prefer to use distribution services. 
Distribution Services
Some vendors may have a difficult time keeping up with routing guides, especially if they are filling out orders for many different retailers with their own unique rules and regulations. Fortunately, there are services available to help understand and adhere to the complex routing guides and regulations from various retailers. 
In other words, they'll handle it for you, so you don't have to. 
These services have experts with knowledge and experience with all kinds of guides, so they understand the requirements and the risk of chargebacks. Some services offer an in-house team that can help set up an EDI system to help streamline the process. 
10 Tips for Your Routing Guide
If you're running a business, or thinking about it and want to set up a routing guide, here are some tips to help you get the most out of your routing guide:
Base your guide on your strategy
Make use of the technology
Pay attention to routing guide depth
1.Base Your Guide on Your Strategy
Your routing guide will depend on several factors, like your brand identity preference and what kind of vendors you want to work with. Some businesses may require a different approach than a major retail company. For example, if you run an art business, then your routing guide will differ when it comes to shipping and labeling requirements. 
Base your carrier choices on whether you want to use asset-based carriers or third party logistics (3PL). You should also consider your cost saving goals. However, try not to put too much emphasis on driving down costs. 
2.Select Mode First
Before you decide on a carrier, make a cost-based decision on the mode, rather than going off of the general weight or cube guidelines. After you pick the mode, then use the guide to pick the right kind of carrier that fits your strategy. 
Don't depend on the published transit time to pick the mode because the actual time may be different than what's announced. After all, there may be weather and terminal delays. 
3.Keep Track of The Data 
Make sure to keep track of the historical lane, performance, and cost for the carrier base. The information will help maintain the routing guide strategy. It'll also be useful when it comes to any upgrades or adjustments. 
There are several ways to keep track of the data:
A record of the data will be necessary if any of your vendors dispute the chargeback fees. You'll be expected to provide proof of any non-compliance if a dispute is filed. 
4.Create Scorecards 
It's a good idea to publish stakeholder scorecards on a weekly basis to keep track of key performance indicators (KPI) and data. You should also have scorecards for suppliers, ship-points, and so on. The scorecards will come in handy if something in your routing guide isn't effective. The cards will help you get to the root of the problem and fix it. 
The scorecards can be used to measure performance. The vendor ratings and performance information on the scorecards can be used to hold vendors accountable. This process will help you know your vendors better. 
5.Use the Technology
Sticking to paper routing guides or static routing guides via a portal is no longer considered effective. In fact, it would probably slow everything down. 
It would be ideal to establish an electronic data interchange system (EDI) where data can be exchanged. There are several software programs that can help you collect the data. 
Advanced TMS systems are the newest trend in the modern transportation industry. They can work with any kind of supply chain complexity, which makes it much easier to keep track of your vendors and shipment information. 
There are some software programs or platforms that offer support with vendor compliance. For instance, Kissflow is an application that claims to help improve workflow automation. With the program, operations and marketing departments are able to submit tickets to vendors and perform auditing. The program allows for customization, so you can choose what information is required. 
6.Balance Your Approach
You can decide which lanes you want in your routing guides and how much will go into a backup spot market. This will help balance the capacity between different locations. You can tweak your routing guide as needed to correspond with spot market rates in certain areas. 
7.Keep It Simple
Keep it simple as much as possible. Having a multi-tiered or multi-load routing guide is not always the right solution. Sometimes simple is best. 
Start off with listing your expectations, then go on and detail all the regulations regarding measurement data and shipment information. Make sure you include any specifications for labels and barcodes. 
Then, end it with non-compliance issues that may lead to chargebacks. This is where you'll list all the penalty fees that may occur if the vendors do not comply with all the rules and regulations you listed. 
8.Clear Communication
Good communication is an important foundation of any business relationship. Without it, the collaboration will fail.  Having clear communication helps to establish expectations and encourages compliance with anyone who uses your routing guides. 
Make sure that you communicate with your carriers and vendors and create a routing guide manual with clear instructions. Support systems should be implemented with customer service to help vendors with any questions. 
If you treat your suppliers as valuable partners and include them in key strategic decisions, it may help you in the long run when it comes time to update the routing guide to include new objectives. 
9.Pay Attention to Routing Guide Depths
It helps to be aware of how many routing guides you may need for a specific lane. If you have a high-volume route, then more carriers may be required to make sure everything is covered. If you are dealing with a lower volume lane, then you probably won't need a large carrier selection.
If you pay attention to the routing guide depths, you could save some money. A decrease in routing guide depth would mean a reduction in the cost per mile. 
10.Stay the Course 
Once you set a strategy that works for you and your organization– stick with it. You can make modifications to make changes for enhanced efficiency but try not to reconstruct your guide more than once per year. 
Remember the Walmart example? They usually come out with an updated pdf for their vendor compliance manual each year, and it often resembles the one from the year before, aside from a few adjustments. 
Changing your routing guide completely, or making adjustments too often, may confuse your vendors and cause issues. If you feel that your routing guide is not effective or working correctly, then it may be best to consult with a professional to get a second opinion. 
Transportation Sourcing
1.Educate Yourself
Selecting transportation modes and carriers can be a lengthy process with a lot at stake. Being educated about the products you're shipping, and the capabilities of carriers is essential. The more you know, the better transportation choices you will make.
2.Focus on Value
Try to focus on value and not price. Some lower-cost carriers may not know how to handle or stage the product properly, which could result in damage. For example, there was a carrier that left a large shipment on the ramp in the rain. The company ended up having to spend thousands of dollars on replacing the product. 
3.Choose Your Mode
What you are shipping can affect the mode you pick. If you're going to be shipping electronics from China, then it would be better to use air freight instead of ocean freight, because it would be faster, and the products would be handled with more care. 
4.Test New Carriers
If you decide to try out a new carrier, you should have a well-planned pilot program to avoid potential problems from arising, and don't try them for the first time when it comes to an emergency shipment (unless you have no choice). Make sure to check references, besides the ones that the carriers provide you with, to have a better understanding of the carrier's capabilities and performance. 
If your company doesn't have experienced personnel for transportation sourcing, then it would be best to contact a freight forwarder or a third-party logistics provider.