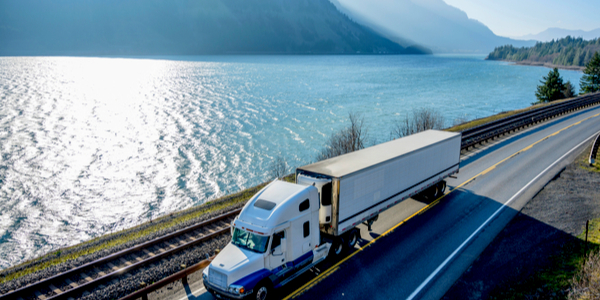 September 8, 2020
Avoid These 5 Common LTL Shipping Mistakes
Avoid These 5 Common LTL Shipping Mistakes
Less than truckload or LTL shipping can be stressful and time consuming for companies inexperienced with freight shipping. Sending smaller loads via LTL offers quicker delivery times at a better price, but you must navigate some common mistakes that could prove costly and slow down your shipment.
Improve your bottom line by avoiding these five LTL shipping mistakes. 
Skipping the Insurance


While it may seem like an extra cost you don't need, keep in mind that there are many variables you cannot control in the shipping process such as other drivers with low insurance coverage, theft, natural disasters, and more. If you're considering skipping the cost of insurance now, you must also think about the price you'd pay to replace your freight if someone else's policy proves insufficient.
Incorrect Dimension Estimations


LTL shipping is priced based on several factors, including weight, dimensions, density, and commodity. When these numbers are inaccurate, carriers must reweigh, measure  and adjust their load leading to additional shipping costs.
Documentation Errors


Errors with recipient address, classification, and commodity description are a few examples of paperwork issues that can cause delivery problems. Double-check your information for any mistakes.
Not Tracking Shipments


Don't "set it and forget it."

Track your shipments' status to confirm delivery and stay in the know in the event of an issue. You want to be the first to notify your customers of any problems, not the other way around.
Manual Pricing
Manually pricing quotes and placing pick up orders wastes a lot of time. A transportation management system (TMS) brings all of your freight needs into one piece of software. Although it is expensive, you can work with a 3PL to reap the benefits of a TMS.
Streamline Your LTL Shipping with Customodal & TForce Worldwide
Companies without a clear understanding of LTL shipping will want to work with an experienced 3PL to save time and money. If you're looking for a qualified, reliable 3PL provider, visit Customodal.com or call us at 800-445-6577 for more information.