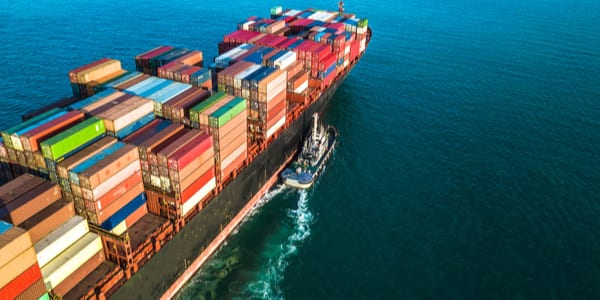 November 10, 2020
Incoterms: CFR versus CIF
Incoterms simplify sending and receiving shipments across international borders. They eliminate confusion and ensure both parties are in agreement about delegated responsibilities and other shipping details.  Understanding the differences between similar incoterms is critical to choosing the right one for your shipment.
Cost and Freight (CFR) and Cost, Insurance, and Freight (CIF) are two Incoterms that define buyer and seller responsibilities in an international trade where the goods are transported by sea.
What is CFR?
CFR terms require the seller to arrange and pay for sea freight to the buyer's indicated location. It also demands the seller to provide any necessary documentation the buyer will need to accept the goods from the carrier.
Once the vessel docks at the destination, liability rolls over to the buyer. The buyer is charged with unloading costs, import fees, duties, and any additional transportation expenses.
What is CIF?
Similar to CFR, CIF requires the seller to arrange sea freight but also necessitates the purchase of marine insurance to protect the order. The minimum agreed-upon insurance, any extra shipping costs, and mandatory documents are all handled and paid for by the seller.
Customodal assists sellers in procuring the following documents for the buyer: 
Bill of Lading

Ocean Bill of Lading

Commercial Invoice

Insurance Certificate

Packing List

Export License
It's important to note that unlike CFR, where the risk rolls over to the buyer when the goods are loaded, with CIF terms, the seller is liable for the goods until they arrive at the specified port and get unloaded from the vessel.
Interested in learning about some other standard shipping terms? Check out these blog posts: 
Customodal – The Best 3PL Partner Delivers Profits
Do you want to understand the basics of shipping but would rather leave the details to the experts? With nearly 20 years in logistics, Customodal helps customers save tens of thousands of dollars in transportation spend with our knowledge and network. Go to our website or call us at 800-445-6577 to connect with us and learn more.