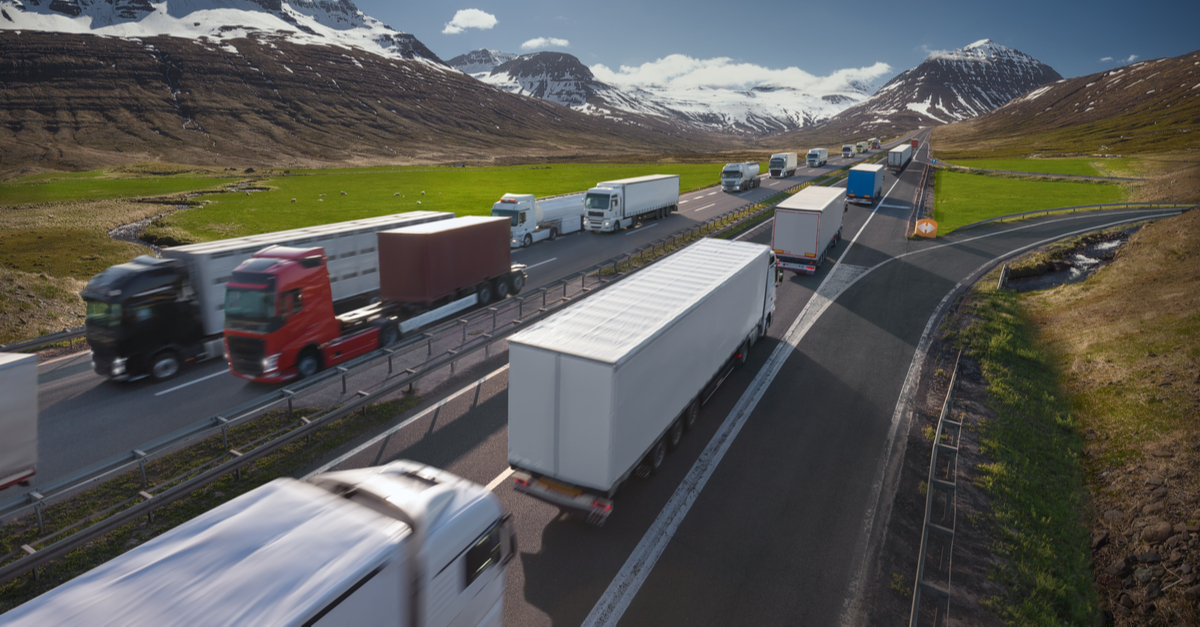 November 17, 2020
Truckload Shipping: A Primer
Truckload shipping is when a shipper books an entire truck or tractor trailer for a load. The idea is to fill the tractor trailer to capacity. Truckload shipments are generally picked up in one place and then dropped off at another location, usually without any stops along the way.
When Should You Use Truckload Shipping?
When you have a large load that can fill an entire trailer with one destination, you'll definitely want to utilize Truckload shipping (TL or FTL).  Don't expect any discounts if you book a full truck and your goods fill only a portion of the trailer. In that case, the best choice could be FTL or  less than truckload (LTL) shipping depending on rates.  You'll need to run a rate comparison to decide.
How are TL Shipping Rates Calculated?
TL Shipping rates are primarily based on distance of haul, and modified by a number of other factors.  TL rates in the spot market fluctuate more than contracted rates, and it's because many rapidly changing factors are at play – some within your control and some that are not. Pricing is impacted by: 
Timing

– Short-notice versus planning ahead for pickups, day of week, or day of month can all make a difference.  Tighter regulations on drivers hours has increased the importance of this factor over the last few years.

Capacity

–Capacity is a fact of supply and demand that is often affected by the weather, driver availability, and other events.  When there are more loads to ship than trucks available, the rate will increase. 

Cargo Value

– Some carriers won't accept high-value loads, and those that do may charge a premium.

Origin/Destination

– Your origin/destination could be attractive, neutral, or unattractive to carriers depending on the availability (and rates) for their next haul.  Trucks don't travel empty very far.  They hop from one load to the next finding freight as close to their last delivery as possible.  You will pay more to ship into Florida for this reason.

Fuel Prices

-At 6 to 8 miles to the gallon, fuel is a big expense for motor carriers.  Higher fuel prices directly affect freight rates.

Assessorials

–Assessorial charges are incurred for additional services like unloading, repacking, or residential delivery fees.
What are the Pros and Cons of TL Shipping?
Shippers who want fewer touchpoints on the route to the final destination will appreciate full truckload shipping and decreased handling risks compared to LTL. They'll also enjoy a faster delivery time since there are no additional stops along the way that could lead to delays by others sharing the truck. This could be a negative aspect for those who want their freight dropped off at multiple locations. 
Remember, if you don't have a full load and that's what you've booked, you'll pay the total amount. Truckload shipping is a cost-effective option when you can plan for larger shipments compared to many small loads. 
Give Us a Shot at Some of Your Lanes to Quote
Contact us online or call us at 800-445-6577 to get a free, no-obligation quote on your TL shipping.