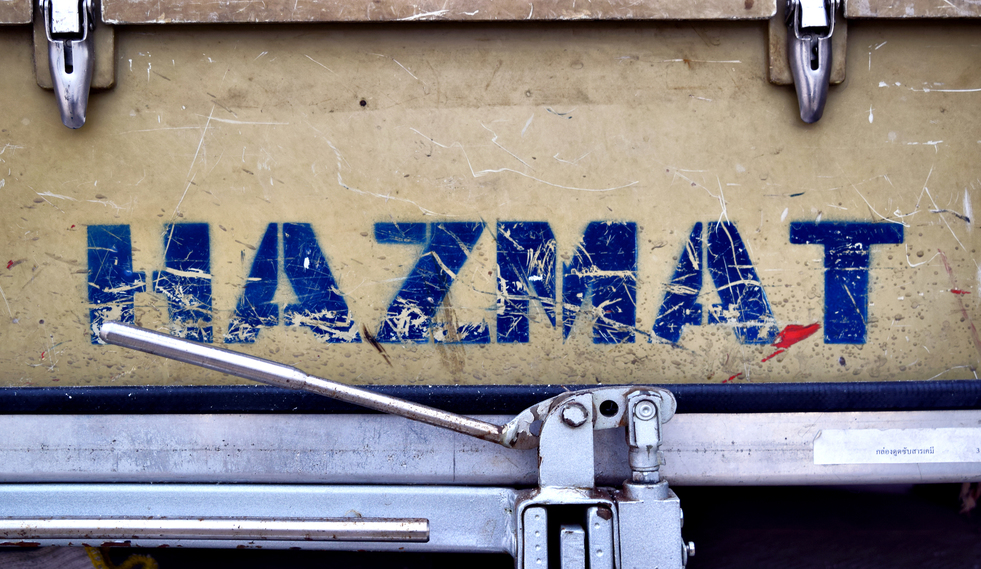 January 5, 2021
HAZMAT Shipping – The Basics of Shipping Hazardous Materials
Shipping hazardous materials (HAZMAT) include more than highly toxic chemicals and nuclear waste. Dangerous goods include nail polish, perfume, batteries, and even hairspray. While not necessarily dangerous when used as intended – spills or interactions with other properties make these "ordinary" items dangerous.
HAZMATs include gases, liquids, or solids that can harm people, property, the environment, or a living organism if not appropriately handled, shipped, or stored. If your company ships or receives any items that fall under the nine classes of hazardous materials shown in the graphic below, you need to familiarize yourself with the details of HAZMAT to avoid penalty fines in the six-figure realm.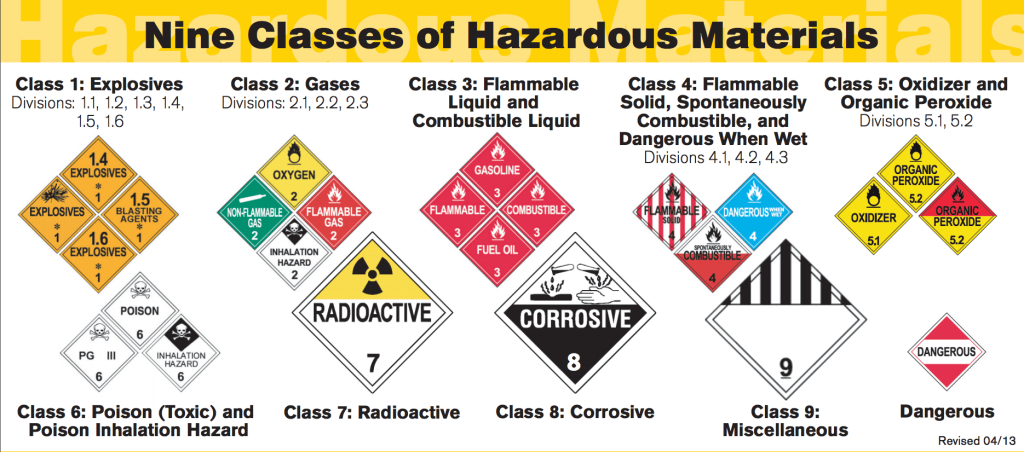 Source: https://www.fmcsa.dot.gov/sites/fmcsa.dot.gov/files/docs/Nine_Classes_of_Hazardous_Materials-4-2013_508CLN.pdf
Can My Company Ship HAZMAT?
Not sure if your company is qualified to ship HAZMAT? Then the answer is probably no. There is a lot of training, certification, and licensure required by the U.S. Department of Transportation to maintain the ability to ship or receive HAZMAT goods. The training will eat hundreds of dollars of your budget and hours of your employees' time. After the initial training, more education is required every three years.
Shipping HAZMAT is complicated, expensive, and laden with regulations. The shipper's responsibility is to know if what they're transporting is hazardous and communicate that to the carrier, receiver, and anyone else involved. The labeling and paperwork are extremely important and a big part of shipping hazmat goods. If it's incorrect or inadequately marked, the shipper can be charged fines in the six digits and even risk getting banned from shipping HAZMAT again.
What is a 24-Hour Response Provider?
The project of shipping hazardous materials does not end after proper packaging is complete, paperwork is filed, labels are applied, and a carrier picks up the goods. Companies transporting hazardous materials are required to provide an emergency response telephone number in case of an emergency involving their shipment. The phone line must be monitored 24 hours a day while the goods are in transit.
Companies that don't want to pay their employees for this extra time or manage the phone line themselves will utilize a 24-hour response provider to comply with regulations (49 CFR §172.604).
Ensure Compliance with HAZMAT Shipping Regulations with Customodal
There are a lot of moving parts when shipping HAZMAT. It's a lengthy process and requires great attention to detail. Get professional help with your HAZMAT shipments. Visit our website or call us at 800-445-6577 to discover how we can help.