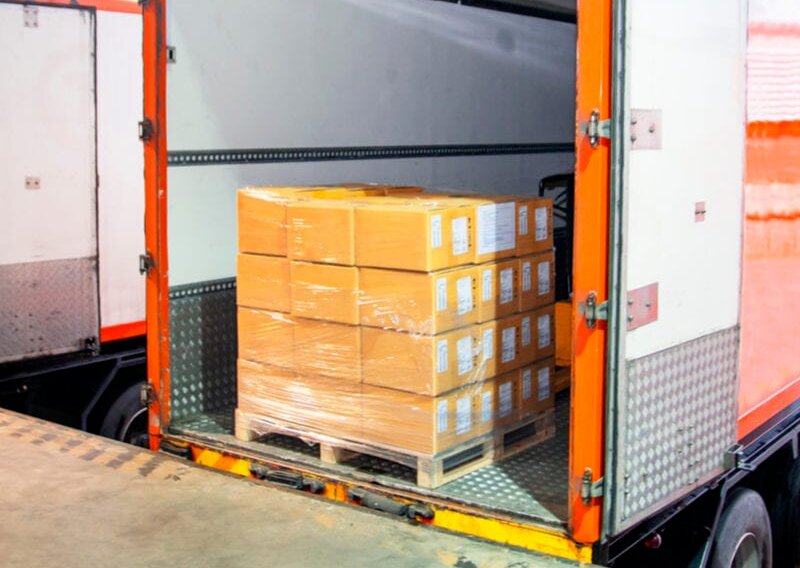 February 23, 2021
Shipping 101: Will It Fit In the Trailer? LTL vs Truckload
A common call overheard in our logistics center from small manufacturers involves how much freight will fit onto a single full truckload shipment or whether a given piece of freight will fit into an Less-than-truckload (LTL) truck.
While transport trailers come in a variety of custom sizes,  there are "industry-standards" manufacturing shippers can use with confidence.
LTL
Since most LTL shipments are "just a couple pallets" the most important dimensional question related to loading or unloading is simply "will it fit through the door?" 
LTL trailers range in length from 22 to 53 feet long depending on fleet, role, and age.  But virtually all LTL trailers are equipped with a roll-up style door on the back of the trailer.  This door style evolved in LTL because of its efficiency in facilitating many stops each day.  Industry standard roll-up door dimensions are (inches) 96W x 96H which then broadens to interior dimensions of (inches) 98W x 98H.  
 If your packaged-for-shipping individual piece for LTL shipment is 94" or less tall and less than 94" wide they should fit through the door without issue.  Obviously the closer to 96 inches the freight height is, the more restricted you are in material handling equipment.  Lifting a 90" tall pallet 6" off the ground with a fork truck suddenly makes it too high to fit through the LTL trailer door!  Beyond the door, whether your freight fits on the trailer becomes about how your freight size & shape fits with the other freight the carrier is consolidating on any given day.
Full Truckload
Using the most trailer capacity possible when shipping full truckload lowers your unit cost.  You can max out trailer use by weight or by cubic capacity.  
The industry standard dry van trailer is 53 feet long and equipped with two swing doors on the back that open to the sides allowing complete access to the trailer's interior dimensions.  Combining the swing doors and Industry standard 102"H x 102"W interior dimensions allows for larger individual pieces than LTL can accommodate.  But for capacity purposes the key is the loading ability of the floor and the cubic capacity of the trailer.  Combining dimensions, the typical truckload trailer is (inches) 636L x 102W x 102H…that allows for 26 standard pallet spaces on the floor in two rows of 13.  And if your freight is stackable…potentially two layers deep.  
The easiest way for shipping departments to load plan a truckload shipment involves paper and pencil.  Drawing out the rectangle of the trailer with the dimensions above and then fitting in the different size and shape pieces you have is like doing a jigsaw puzzle.  Adding a 2nd layer involves figuring out how stable your freight would stack as it bounces down the road while doing the same puzzle exercise.  
There are load planning apps and software systems available in the market for operations with very high volume or exceptionally diverse freight profiles; but in most small to medium sized manufacturing operations knowing the industry standard trailer dimensions is exactly what front line shipping teams need to function.  
For help equipping your manufacturing operations shipping team with tools and education that improve their effectiveness and efficiency you can always email me at mike.eberl@customodal.com
Further Reading About LTL and Full Truckload: