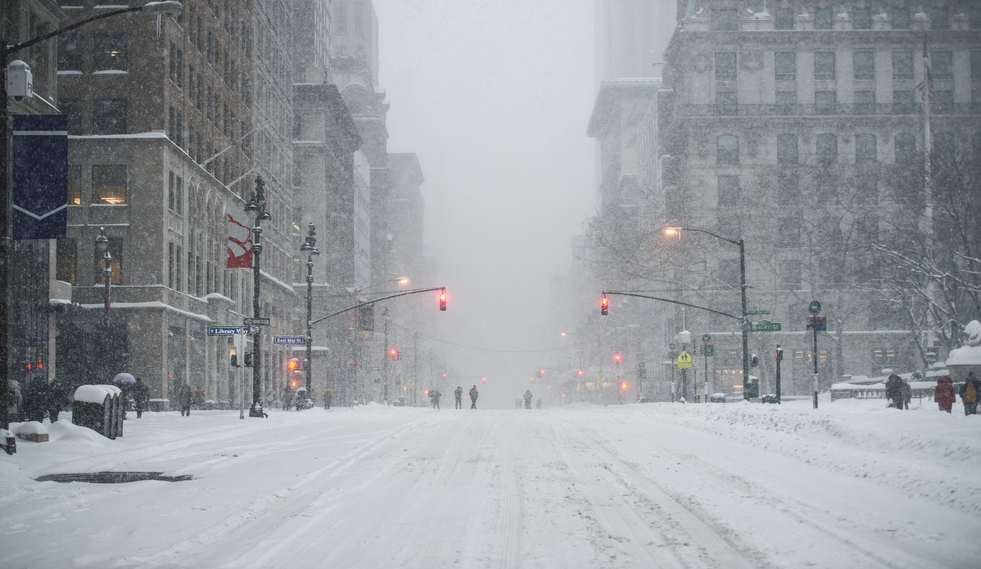 February 17, 2021
LTL Tracking Information Quality During The Polar Vortex
Each day we strive to provide you with the best LTL tracking information on your shipments using our IT integrations with carriers, phone calls, and experience. This week, we are finding the disruptive polar vortex weather event is producing MAJOR delays in transit. Worse, many LTL carriers are behind to the point that the tracking information in their systems is not even being kept up-to-date. Wait times calling carriers are exceeding 30 minutes regularly and 60 minutes in some cases…only to find out that local terminals are closed (weather) or unworked trailers are piling up in yards. Many networks are bottle-necking at the major sort hubs.
Each winter we usually see a handful of big storms that disrupt transits; but what is unusual with this one is the:
Nationwide scope – all parts of the country north to south and east to west are being affected by this event.
Slow progress of the polar vortex's movement.
Underlying strain in many (B & C tier) LTL carriers networks related to Covid pandemic.
What does this mean? How do we cope?
LTL transit times will be longer than expected while the carriers work through the bottlenecks. Some carriers (A tier) will clear earlier than others (C tier). And information provided by carriers on some shipments in tracking feeds may not be accurate. We recommend:
INBOUND – Provide extra lead time allowance by sharing this information with suppliers and authorizing early shipment or release of orders. Alert production planning of situation so they can adjust best possible. Communicate with us by phone or email for particularly hot orders that may be shipping in the next week where we should discuss potentially shifting modes to dedicated truck or expedite and bypassing the LTL networks.
OUTBOUND – Alert customers of what is happening with the LTL transport network and manage expectations. Where customers have critical time requirements for delivery reach out to us for transport options using dedicated trucks to avoid LTL networks. Consider holding shipments that are not time sensitive on your docks for a week to allow the system to right itself. Whether you hold it a week and it takes 5 days transit or ship today and look at transit delays for 2 weeks is going to be roughly the same time to the customer. (Although it can't get damaged waiting on your dock…)
This is a challenging weather event for all of us. And we're here to work through it with you.
How is the weather affecting my shipment?
Here is a link to the National Weather Service, detailing weather across the US.
Plus, some of our popular carriers – click for their status on potential weather delays:
Please reach out if you have any questions or need some help. Email me directly at mike.eberl@customodal.com or call the Customodal Office at (800) 445-6577.