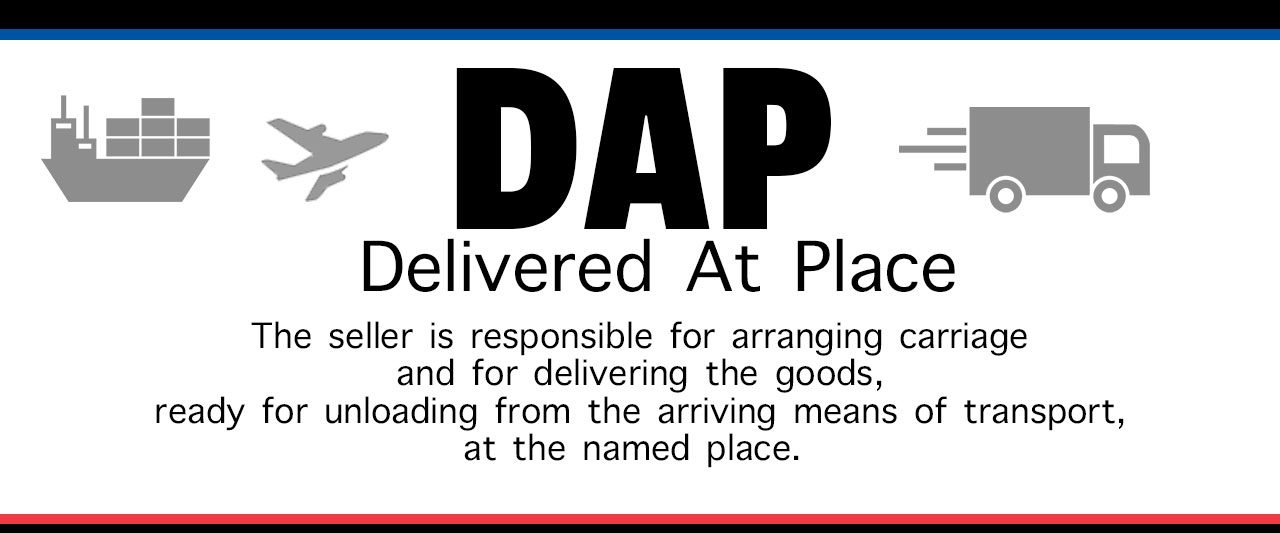 April 15, 2021
Incoterms DDU to DAP Explained
Transition From DDU to DAP Incoterms
Incoterms define the risks and responsibilities of both shipper and consignee in all shipments. Choosing which of the 11 common Incoterms to use for your company is a strategic decision that can expose or shelter your company from risk and cost. The transition from DDU to DAP Incoterms is important to understand.
Defined simply, Incoterms are a set of internationally recognized rules established in 1936 that have been updated over the years. They specify whether the buyer or seller is responsible for insurance, documentation, the shipment, and other logistical specifics.
There is some confusion between DDU and DAP and what it means for buyers and sellers. In short, DAP replaced DDU in Incoterms as of 2010. DAP covers almost all of the functions of DDU.
Although the term DDU has been omitted, DDU is still commonly used in transportation contracts, even though the International Chamber of Commerce has officially replaced it with the term Delivered-at-Place (DAP). To use DDU now, the traders need to mention the delivery terms in sale contract as 'as per Inco terms 2000' in such business contract document.
A closer look at DAP:
DAP stands for "delivered-at-place" and is an international trade term used to describe a deal in which a seller agrees to pay all costs and suffer any potential losses of moving goods sold to a specific location.
The delivery agreement DAP pins a lot of the responsibilities on the seller. For example, the seller is responsible for arranging carriage and for delivering the goods, ready for unloading from the arriving means of transport, at the named place. (An important difference from Delivered at Place Unloaded DPU.)
Risk transfers from seller to buyer when the goods are available for unloading; so unloading is at the buyer's risk.
This means that the buyer is responsible for import clearance and any applicable local taxes or import duties.
A clear understanding of your Incoterms makes it possible to project shipping costs and establish your pricing more accurately. Many incoterms can make transporting your goods a complicated process. Let us help with our many years of experience in transportation and logistics. Contact us online or call us at 800-445-6577 to connect with us and learn how we can help you to balance your shipping risks better.
Dig deeper into several of the other incoterms here in these blog posts:
• Incoterms: DDP versus DAP
• Incoterms: The Difference between CIF and CIP
• Understanding FOB: What is FOB in Shipping?
• Incoterms: CFR versus CIF