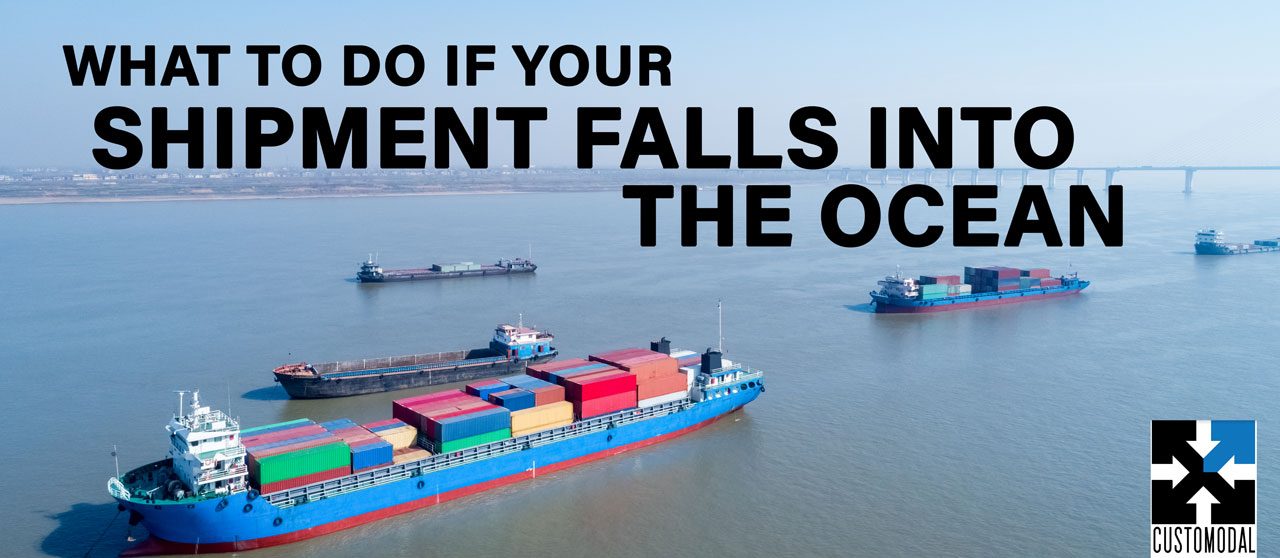 April 9, 2021
What to do if Your Shipment Falls into the Ocean
Call Customodal When Your Container Falls Into The Ocean
The rise of global e-commerce reinforces the importance of third party logistics and the value of companies like Customodal. When a shipment falls into the ocean, a ship gets stuck in a Suez canal, or there is some other delay to a container's journey, it's helpful to have someone to help you through it.
There have been an influx of recent news stories pertaining to maritime accidents and containers toppling from ships into the sea, as noted by Supply Chain Brain. These include Ocean Network Express's ONE Apus and ONE Aquila, Maersk Line's Seroja Lima, Munich Maersk and Maersk Essen, and Evergreen Line's Ever Liberal.
Some blame climate change and temperamental weather. Others note the increase of imports to the U.S. from Asia. Still others blame overloaded or improperly loaded containers. Whatever the cause, when an incident happens it's important to know what to do.
The biggest containerships traveling the seas today have capacity for more than 10,000 40-foot containers. These containers can weigh several tons and many will sink when tossed overboard. When one of these falls into the ocean, such an incident can cost a company significant monetary amounts.
Customodal helps companies transport their products at optimum cost and with appropriate protections in place to help insure against significant loss. Outsourcing your logistics functions to Customodal's professional and experienced team can help optimize your supply chains and reduce shipment costs.
Our team also has access to technology, relationships, and industry knowledge backed by real-life experience. If you have a shipment fall into the ocean, we are just a phone call away and ready to help.