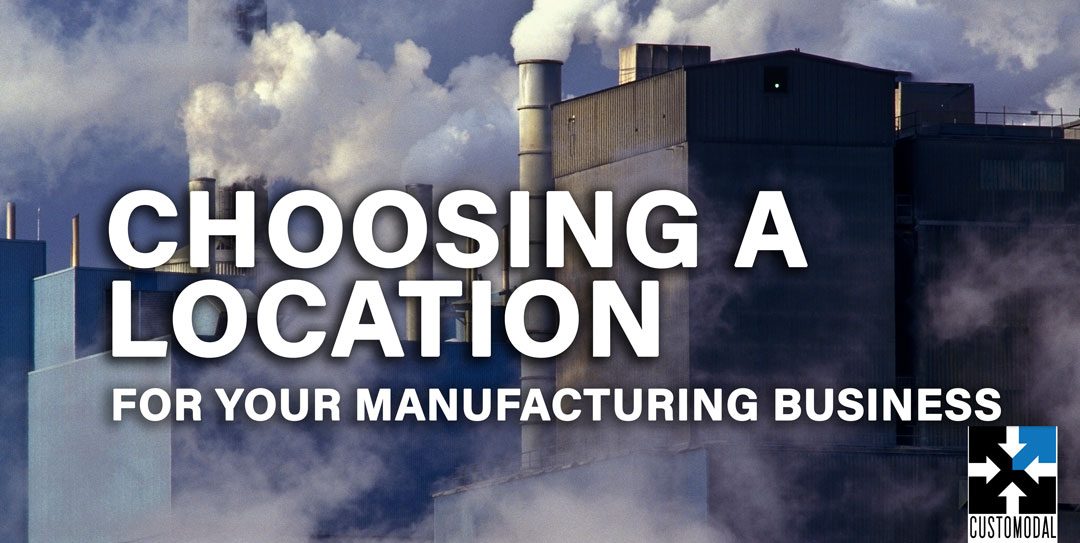 June 8, 2021
Tips for Choosing a Manufacturing Business Location
Manufacturing Business Location Important to Success
In real estate, location is everything. As a manufacturing business, it's important to choose a location that meets important criteria. When determining a manufacturing business location, there are several factors to consider.
At Customodal, we specialize in working with manufacturing businesses, which is why we host a "Manufacturer's Resources" page full of useful tips and information for those in this industry. Whether you are looking to grow your business, develop your workforce, or select a site location – we have tools and insight available to help!
In today's blog, we are discussing one of the first big decisions any manufacturing business must consider: choosing a location. You've worked hard to invent, research, and prototype your product. Choosing a factory that can manufacture your product is a critical early step.
According to BLS Strategies, it is important to have knowledge of the process, the stakeholders, the regulators, and the information you should consider in making this decision, to ensure nothing is missed that may otherwise cost you time and money during the site selection process or in the future.
Manufacturing.Net shares the five things to consider when choosing your site, and Global Trade Magazine and Entrepreneur also share helpful insight on this subject. We've summarized their advice into the following tips:
Choose a geographical location that has good topography, adequate drainage, and adheres to governmental regulations. This will help determine any environmental issues.
Consider what daily operations will look like. Will you have a lot of foot traffic? What kind of operations will you be running? What will you require in terms of parking and accessibility?
Calculate utility and water costs. Know the building's infrastructure and any issues that it may have.
Determine if needed businesses, services, and resources are nearby, such as your customers and distribution centers. Where are your raw materials located?  How far will you need to transport both raw materials and finished products?
Develop a logistics plan! Customodal can help with this!
By exploring our Manufacturing Resources page and keeping these tips in mind, your manufacturing business will be off to a better start. To learn more, contact us.