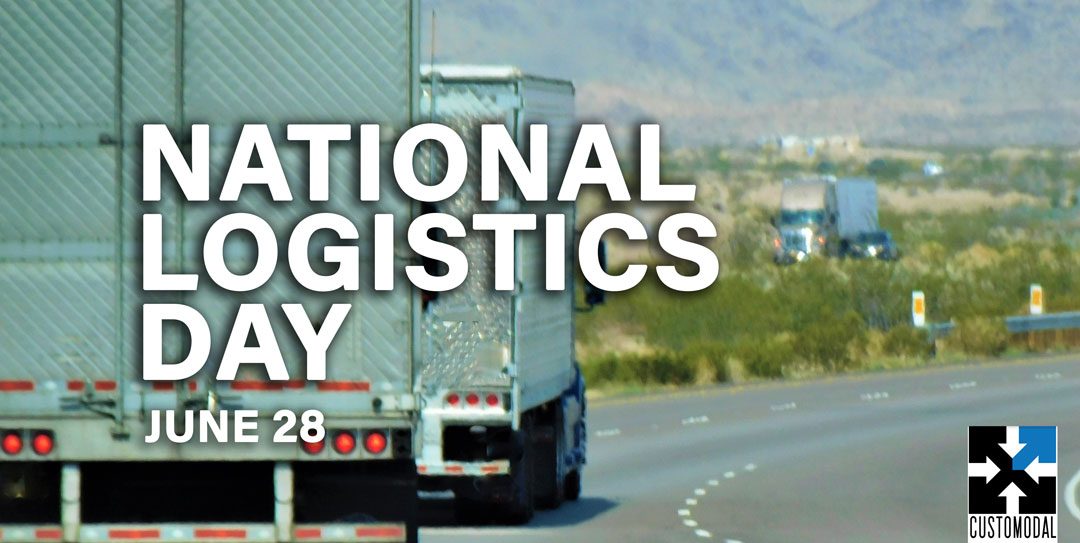 June 23, 2021
National Logistics Day Celebrated on June 28
Celebrating National Logistics Day
Annually, National Logistics Day ™ on June 28th promotes appreciation for the important role the logistics industry plays in both national and global economies. Headquartered in Marshfield, logistics company Customodal works with businesses throughout the State of Wisconsin as a 3PL (third-party logistics) manager.
"We primarily work with manufacturing companies, helping them transport their goods across the world," said Customodal founder and CEO Mike Eberl. "We work with companies of all sizes to help them control costs, increase efficiency, and provide industry insight."
Eberl is a longtime industry expert with more than a 30-year history owning companies which provided asset-based ground freight, parcel shipping, air freight and charter flight services. He then harnessed that knowledge into a Top-Tier logistics company when he started Customodal.
"Our company is based in Midwestern values and our team has a passion for the nuts and bolts of how logistics operations happen and can translate between the world of logistics and the world of manufacturing," said Eberl. "Logistics is a huge industry. We aren't out to be the biggest; but simply to make a difference for our clients."
Today, logistics expenses in the U.S. account for nearly 8% of everything that is made and sold – which includes packaging, warehousing, shipping, and more. The third-party logistics (3PL) industry – those who help businesses efficiently manage logistics across their supply chains (from 3PLs to truckers to warehouse managers) – represents an $800 billion industry on its own.
Logistics is not a new endeavor, with origins tracing back to Marco Polo and his travels on the Silk Road between Europe and China.
In 1896, the invention of the "horseless carriage" semi-truck improved how goods moved across the country. Just 14 years later, the first air cargo flight took place in 1910. By 1956, the first container ship sailed from the port of New Jersey to Texas. Shipments forever changed how goods moved around the world.
These advancements demonstrate how logistics connect the world – and always have. Logistics Plus Inc founded National Logistics Day in 2019 to celebrate the important, growing logistics industry.
Visit www.NationalLogisticsDay.com to read interesting facts about the logistics industry.
To learn more about Customodal, visit www.Customodal.com