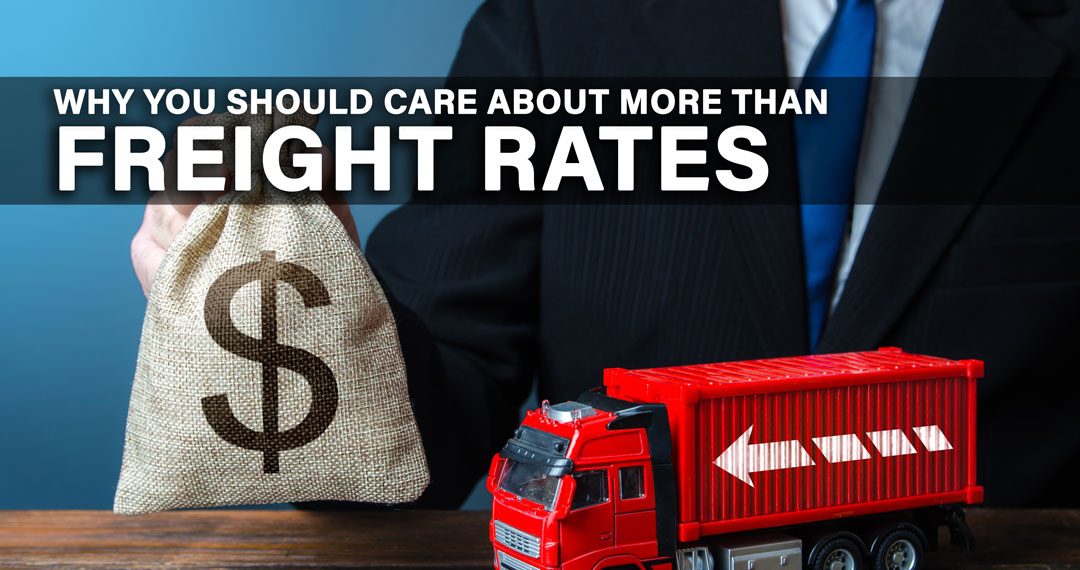 April 19, 2022
Why You Should Care About More than Freight Rates
[et_pb_section fb_built="1″ _builder_version="4.14.4″ _module_preset="default" global_colors_info="{}"][et_pb_row _builder_version="4.14.4″ _module_preset="default" global_colors_info="{}"][et_pb_column type="4_4″ _builder_version="4.14.4″ _module_preset="default" global_colors_info="{}"][et_pb_text _builder_version="4.14.4″ _module_preset="default" custom_margin="||-160px|||" global_colors_info="{}"]
When it comes to shipping, there is more to consider than just freight rates. LTL ("less than truckload") shipping can be expensive – especially so if not approached carefully, but apart from the cost are the overall goals of your business. You want to get the best deal, but also fulfill your purpose as a business in the most efficient way possible. Customodal's holistic approach to logistics helps power manufacturing growth across the United States.
Working with a 3PL has numerous advantages. Freight rates can be confusing and it's not easy to handle the complex world of shipping all on your own, which is where having an industry expert is helpful. Learn how a 3PL can help you manage supply chain challenges and the benefits of Customodal's partnership with TFWW.
When considering whom to trust with your freight needs, it's important to find a partner who will deliver products on time  and put your company first. Read about The Customodal Way. These are values that our team stands by and exercises on a daily basis. We don't want to just sell you on something – we want to understand what makes your business click and how we can help maximize its potential now and with future growth.
Though freight rates are an important part of your manufacturing business (or any business), they aren't the only thing to consider. We encourage you to contact a partner like Customodal to get the most efficient solution for your business. We work with companies throughout the United States – Texas, Washington, New York, Wisconsin, etc – to find a solution that makes sense for you. When you succeed, we succeed! 
Do you have an LPL now but aren't sure if it's time to switch, or even how to switch? We can help. Ready to switch your LPL? We've got you covered with our guide here: How to switch to an LPL .
[/et_pb_text][/et_pb_column][/et_pb_row][et_pb_row _builder_version="4.14.4″ _module_preset="default" global_colors_info="{}"][et_pb_column type="4_4″ _builder_version="4.14.4″ _module_preset="default" global_colors_info="{}"][et_pb_image src="https://customodal.com/wp-content/uploads/2022/01/customodal-banner1-web.jpg" title_text="customodal-banner1-web" url="https://customodal.com/contact-customodal/" _builder_version="4.14.4″ _module_preset="default" global_colors_info="{}"][/et_pb_image][/et_pb_column][/et_pb_row][/et_pb_section]