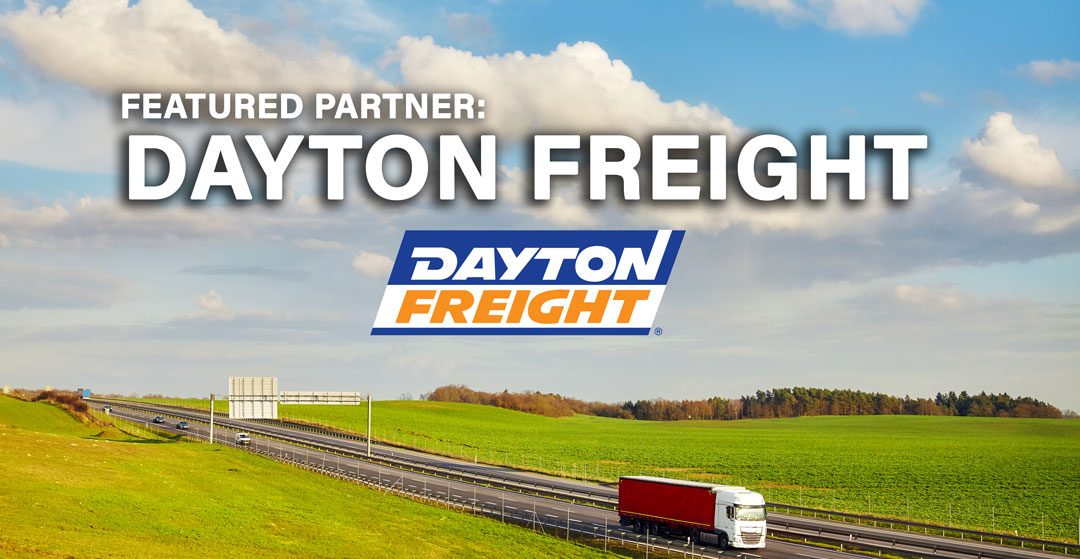 April 25, 2022
Featured Partner: Dayton Freight
[et_pb_section fb_built="1″ theme_builder_area="post_content" _builder_version="4.14.4″ _module_preset="default"][et_pb_row _builder_version="4.14.4″ _module_preset="default" theme_builder_area="post_content"][et_pb_column _builder_version="4.14.4″ _module_preset="default" type="4_4″ theme_builder_area="post_content"][et_pb_text _builder_version="4.14.4″ _module_preset="default" theme_builder_area="post_content" hover_enabled="0″ sticky_enabled="0″]
Customodal has been working with Dayton Freight (DAFG) since 2011. Through this partnership, Customodal offers regional direct LTL service, nationwide LTL using extended network, volume or capacity shipments, pool distribution, and special services like deck bar trailers, liftgates, home delivery, shipment guarantee, and expedited shipping.
"DAFG is a Midwest-based carrier with similar values to Customodal," said CEO Mike Eberl. "DAFG is a high-quality, low damage carrier within their direct service footprint."
Because of Customodal's partnership with DAFG, Customodal's clients see preferential pricing when they quote or ship choosing DAFG. Because of the technology integration part of the partnership, DAFG appears in Customodal's Connect TMS with live quoting, booking, and tracking information so clients can use DAFG without having to use multiple websites or manage multiple relationships.
"We have built excellent working relationships at key network points that allow us to work through exceptions and problem shipments for clients," said Eberl. "This is because of the volume of shipments Customodal injects into the DAFG network."
Providing solutions to our Clients and Carriers problems is the lifeblood of our business, and the essence of our service excellence is our relationship with each Client and Carrier. We are constantly identifying market problems so that we know exactly what kinds of solutions our Clients and Carriers will value most. We go above and beyond by creating positive emotional experiences between our Clients, our Carriers, and our Staff.
Our partnership with businesses like Dayton Freight help us achieve this goal, and by extension, our clients' goals!
[/et_pb_text][/et_pb_column][/et_pb_row][et_pb_row _builder_version="4.14.4″ _module_preset="default" theme_builder_area="post_content"][et_pb_column _builder_version="4.14.4″ _module_preset="default" type="4_4″ theme_builder_area="post_content"][et_pb_image src="https://customodal.com/wp-content/uploads/2022/01/customodal-banner1-web.jpg" _builder_version="4.14.4″ _module_preset="default" theme_builder_area="post_content" title_text="customodal-banner1-web" hover_enabled="0″ sticky_enabled="0″ url="https://customodal.com/contact-customodal/"][/et_pb_image][/et_pb_column][/et_pb_row][/et_pb_section]