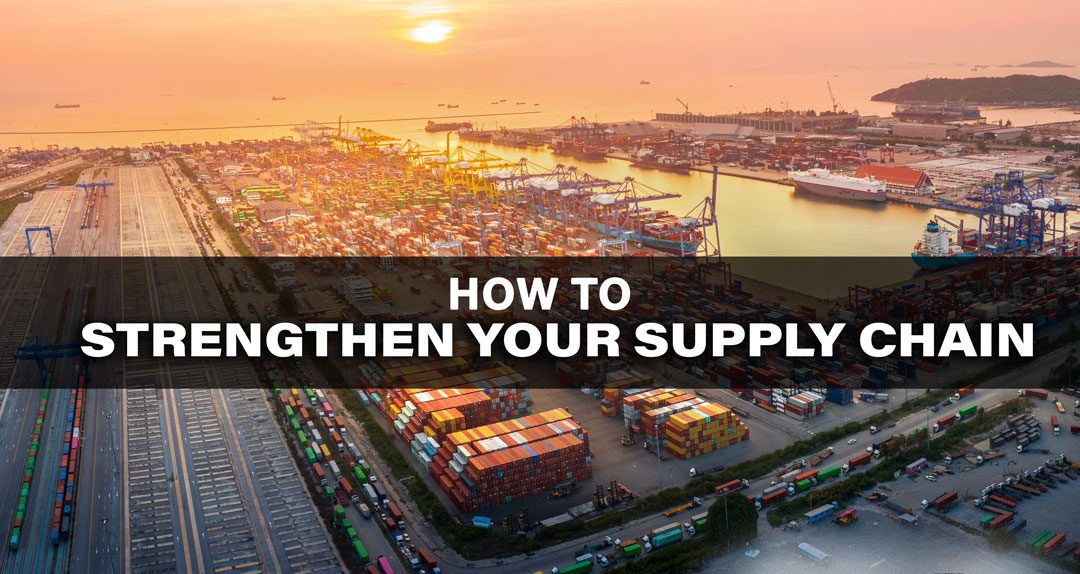 June 29, 2022
How to Strengthen Your Supply Chain
We've been hearing a lot about supply chains in the last couple of years. Now is the time to strengthen your supply chain! If your manufacturing business hasn't evaluated its supply chain in a while, now's the time to do so. Climbing prices and supply chain issues can impact your product, so it's important to get ahead of any issues.
Here are some tips on how to strengthen your supply chain:
Reflect and Learn
Every business experiences tough times. The important thing is to learn from them Reflect on risks your business has taken and the results of those risks. Ask questions like "What could we have done differently?" and "How can we anticipate issues like this in the future?" Use your insight to develop contingency plans and new forecasting methods. Create a playbook for moving forward. If you're working with a 3PL (smart!), then you can benefit not only from your own experiences, but from a plethora of experiences… without taking the risk yourself!
Use Technology to Manage Your Supply Chain
Supply chains are complex and it's easy to overlook issues or not understand the full picture of what's taking place. This is where supply chain visibility tools can help. Know your suppliers and monitor them to detect problems before they happen. Develop these relationships to allow for easier troubleshooting and collaboration. Work together to identify risks. Partner with a 3PL and they will help you with all of these things!
Source Strategically
We talked in an earlier blog about reshoring your supply chain (read here). This is one way of sourcing strategically because it moves your sourcing closer to your operations base. Evaluate whether acquiring raw materials overseas makes fiscal and strategic sense. Consider diversifying your sources and assets to mitigate risk. Have a plan to switch your supplier if there is a disruption. A 3PL like Customodal can help you do all of this, and more!
Be Prepared for Disaster
No matter how much you organize, there is always potential for disaster. Weather is one thing that can't be controlled and inevitably will disrupt your supply chain at some point. While you can't change the weather, you can have a plan for when it impacts your flow. Work with your supply chain partners to ensure everyone knows how to pivot if there's a disaster. Ensure your employees know protocols and have the resources they need to keep operations flowing. A 3PL can make a huge impact on your planning process, serving as a safety net in areas that you can't manage especially during a disaster.
Anticipating delays is a part of today's market. Your goal as a manufacturing company is to keep operations running smoothly and your customers happy. Design your processes and products to minimize impact when there are interruptions. This gives you flexibility to move products, improve customer service, and meet expectations – all while avoiding inventory carrying costs.
Data, communication, and planning are the tools you need for your supply chain disruption arsenal. Working with a 3PL helps mitigate these challenges. Customodal is here to help you strengthen your supply chain and succeed. Learn more and schedule a free consult today. We'll work with you to understand your business and how to help you succeed!