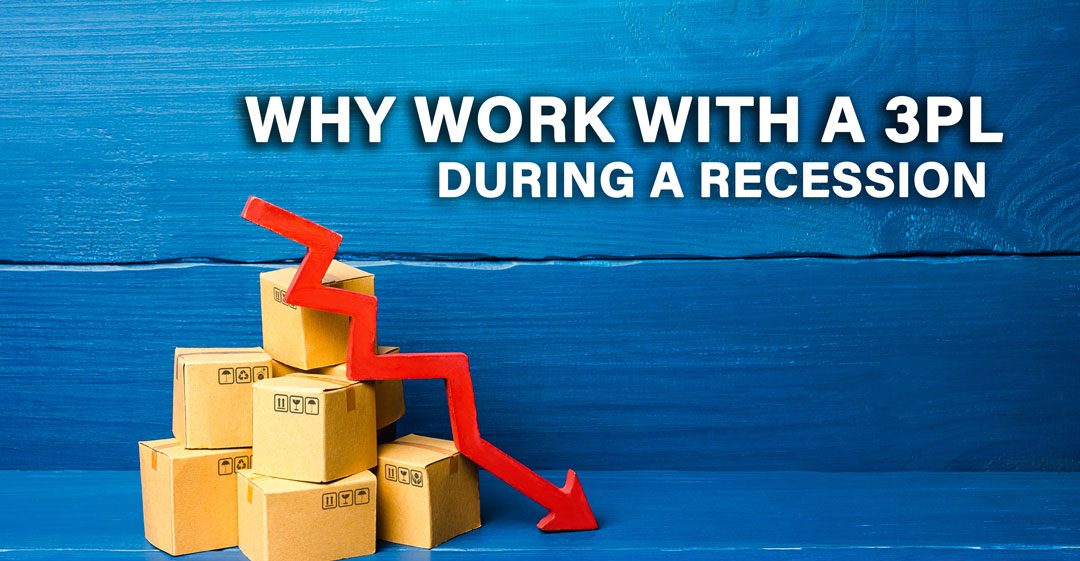 July 7, 2022
Why Work with a 3PL During a Recession
Working with a 3PL is a great idea, but why work with a 3PL during a recession? Working with a 3PL during a recession can have benefits for both your company and your customers. If your business is selling less and struggling to be profitable, it might be time to consider a new approach to logistics. Third-party logistics, or 3PL, is an outsourcing service that manages operational logistics of shipping operations from warehousing to delivery. This allows business owners to focus more on the core activities.
3PLs work on your behalf with carriers to optimize freight routings and consolidate the less than container load (LCL), also known as less than truckload (LTL) freight. This enables them to monitor freight payment and related records, such as insurance documents. They also work with private fleets for this purpose. All of this can help to lower the costs associated with the transportation of your freight and develop adaptive solutions to overcome complex challenges that appear in the supply chain.
Customodal is a 3PL based in Wisconsin but also serving Texas, California, and beyond. We pride ourselves on accuracy, efficiency, and putting the customer first – always.
Reasons to Work with a 3PL During a Recession:
Improve Efficiency – Working with a 3PL helps you improve efficiency of your business operations in several ways. Primarily, you can track your inventory in real time and know ASAP if you need to make any adjustments. Customodal's team checks on customer shipments every single morning, making sure they are on-time and if not, taking action to resolve. It's one less thing you have to worry about and gives you time to focus on the rest of your business.
Outsourcing Saves You Money and Time – By outsourcing your logistics needs, you don't need to hire a traditional employee to complete those tasks, saving on costs involved with that and only paying for work as it is completed. The reduced overhead costs can be significant and your profit investment ratio and cash flow improves. Additionally, the world of shipping is complex! By working with a team like Customodal, you get access to decades of knowledge and experience. We do the research and keep up on industry trends so that you don't have to.
Savings For Your Customers – Any savings you can pass onto your customers during a recession is key to retaining business! As you save by working with a 3PL, you can pass that savings along to your customers. They won't forget it when the economy improves!
There are many general benefits to working with a 3PL like Customodal. 3PLs tend to hold more leverage with freight companies when compared to individual shippers. They are in a better position to negotiate pricing when working with multiple carriers and customers. Their negotiations will always be based on the volume and order frequency of your business, providing you the support you need to effectively grow your company.
By delegating the responsibility of managing shipping operations to a third party, you are freeing up time for yourself and reducing the chance that your employees will be stretched thin. Instead of someone having to work outside of their job duties, a third party can instead fulfill the exact tasks you need to be completed with expert efficiency.
Third-party logistics can be a great addition to your businesses tool kit that will ultimately save time and money in your everyday business operations. To learn more, contact our team today!