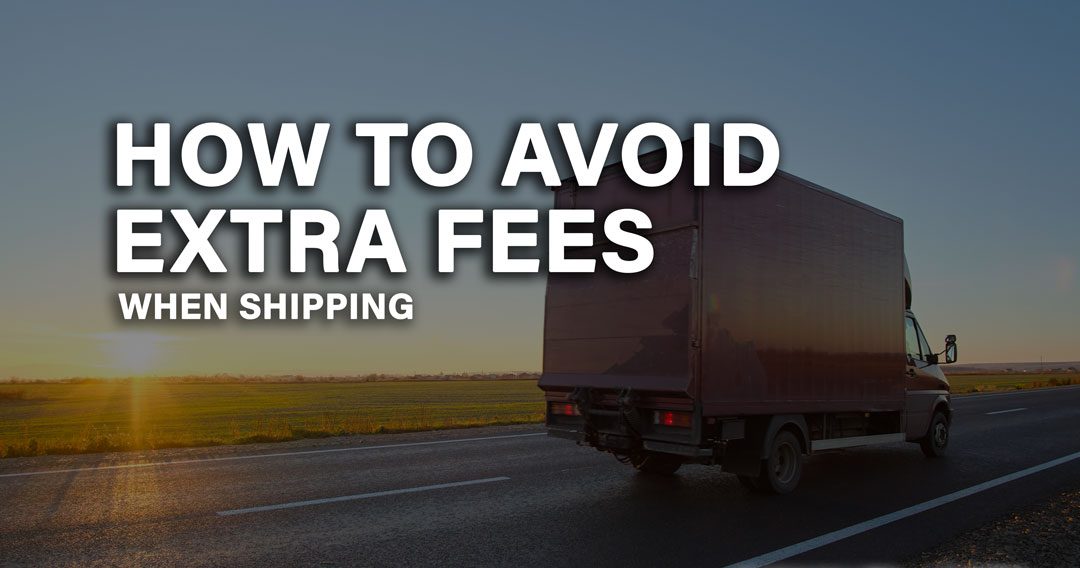 August 24, 2022
How to Avoid Extra Fees When Shipping
Accessorial Fees Explained
Wondering how to avoid extra fees when shipping? Especially with LTL, there are attributes that go beyond the basics of dock-to-dock transportation. This include things like waiting time, storage, extra fuel, packing, and more. These a la carte fees are called "accessorial fees" and are typically added to your freight bill after the shipment has been completed. Accessorial fees can be a flat fee or charged by time involved.
At Customodal, we review all shipments for accuracy and make sure your Bill of Lading is correct. This helps avoid a common source of surprise accessorial fees: inaccuracy. Other accessorial fees stem from missed delivery windows or extra equipment needed during delivery. Certain fees can also be avoided with planning and preparation – something our team works with you to maximize.
Other questions we consider related to pick up & delivery location:
Is it limited access? (Is the loading/delivery area easily accessible with a 53' dry van?)
Is it a specific type of location? (Ex. residential, mine site, military base/government site, hospital, gas station, grocery store, marina, nursing home)
Is there a dock/forklift at the location?
Common truckload accessorials include detention (which is when a shipment is held up at either its initial or final destination) and layovers or redelivery (which happens when a shipment wasn't picked up or doesn't reach its destination in the required time slot). Additional stops and TONU (truck ordered not used) are other common accessorials that result in added charges.
In LTL, accessorials can include:
Liftgate – Needed when the final destination is not equipped with a designated loading dock that allows freight to be lowered.
Reclassification/Reweigh – Accurate dimensions are important. If not correctly measured, LTL shipments may need to be reclassified and reweighed, leading to additional frees and disrupting the delivery process.
Inside Delivery – If a delivery must be made inside the final destination, this requires additional equipment.
Overlength Charge – Read more here.
Limited Access to Pickup/Delivery Area – This happens most often in residential areas. If the driver cannot directly access the delivery location, a fee will be added to the bill
At Customodal, we're here to help you ship as efficiently as possible and avoid extra fees when shipping. We'll help you prepare for accessorial fees upfront or reduce them altogether when possible. Reach out to our experienced team today!