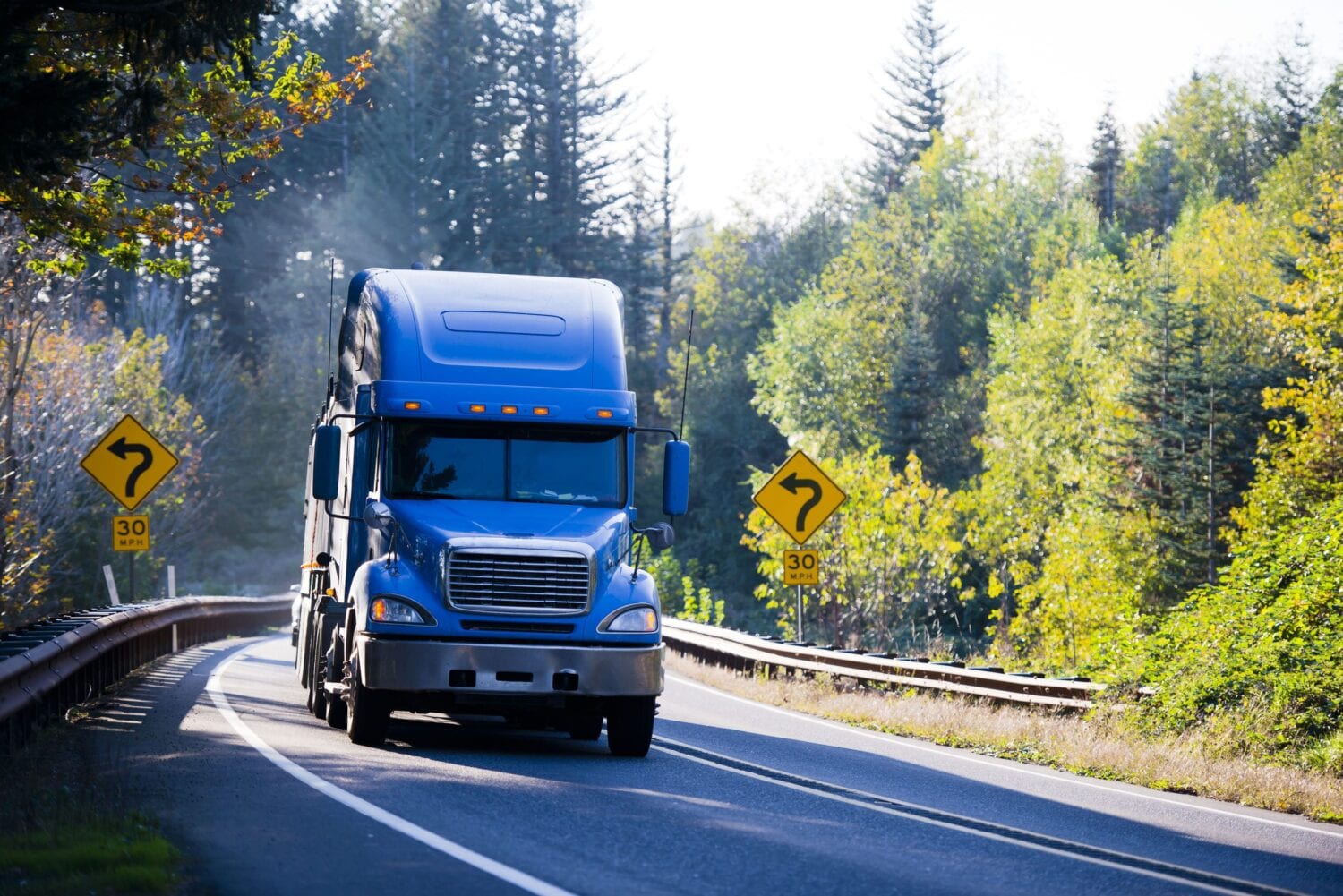 April 24, 2020
Inbound vs. Outbound Freight: 4 Key Differences
Whether it's creating a new supply-chain management plan for your business or just fine-tuning your current one, it can be easy to get lost when thinking about all the different inbound and outbound freight logistics options out there. Navigating through all of your options can be difficult, but we have done the research so you can understand precisely what inbound and outbound freight means and the significant differences between the two. 
So, what exactly does inbound vs outbound freight mean? Inbound freight refers to the raw products and materials coming into a business from a supplier or vendor. In contrast, outbound freight refers to the finished products going out of a business to the customer or distribution channel. 
You can also think of inbound freight as the purchasing of products for your manufacturing plant, while outbound freight is the distribution of your final product to a customer. 
Understanding Inbound vs Outbound Freight
Being able to navigate inbound vs outbound freight logistics successfully is vital for establishing robust supply-chain management within your business, which in turn helps maximize your bottom line. The four key differences between Inbound and Outbound are:
Inbound Freight receives raw materials

Outbound Freight delivers finished products to customers

Inbound Freight deals with suppliers

Outbound Freight deals with customers and distribution partners
Inbound Freight "Receives in" Raw Materials for Manufacturing 
Having a robust inbound freight and logistics plan is vital for manufacturers because it includes all the ordering, delivery, and storage of raw materials for the manufacturing plant. 
Successful inbound freight helps your supply-chain management plan by streamlining the process of having your inventory delivered and keeping track of all inventory coming in. This is usually referred to as a business to business (B2B) operation. 
Without a successful inbound freight plan, manufacturers could not efficiently produce their goods, which could lead to higher costs for the business.  
Outbound Freight Delivers Finished Products and Materials to Customers
Once the product has completed through the manufacturer's assembly process, it needs to be transported to the customer. This is where outbound freight and logistics will come into play in your supply-chain management plan. 
Outbound freight will handle the selecting, packaging, and transport of the finished goods from the manufacturing plant to the customer. This is usually referred to as a business to customer/consumer (B2C) operation. 
This is important for your supply-chain management plan because delivering your customers orders with ease and efficiency helps keep your customers happy, which helps to give them a positive experience. 
Inbound Freight Works with Suppliers and Vendors
One of the primary aspects of inbound freight is working with the supplier on the ordering and shipping of the products needed for the manufacturing plant.
Establishing healthy relationships with suppliers is critical for your supply-chain management plan. Open communication allows for issues to be dealt with before they become problems that affect the rest of your supply chain.
For solid inbound freight, a list of needs has to be established with the vendor for a purchase order to be created. A purchase order is essentially the written confirmation of the products and materials that the manufacturer authorizes to purchase for their company. 
After the order is confirmed and the shipping date is finalized, inbound freight will work to properly schedule and deliver the materials to the manufacturer. 
There is a lot to consider before ordering raw materials. Here are two questions to consider for this aspect of inbound freight:
How much space will be needed to store the materials properly? 

How long does the raw material typically sit before going through the assembly process? 
These are all questions to consider when working with your inbound freight operations to maximize efficiency. 
Outbound Freight Works with Customers and Distribution Channels
As mentioned earlier, outbound freight delivers the final product directly to the customer from the manufacturing plant. Because of that, one of the primary roles of outbound freight is handling all the dispatch and customer service for the business. This is crucial for creating a positive customer experience and expanding a business.
Navigating Your Supply Chain
Making the right decisions with suppliers, customers, and manufacturing can make or break a business. To begin, owners need to fully understand what they are capable of. Here are a few things to consider. 
Should I Use a Distribution Channel?
In many cases, businesses will choose to work with distribution channels rather than directly with a customer. A distribution channel is a chain of companies of which your finished product will go through until it reaches the endpoint customer. In this case, outbound freight will work directly with the manufacturer's dealers to deliver the finished products to the dealerships. 
Who Assumes Responsibility for Damaged Goods?
If multiple companies are used during the distribution channel, it can be difficult to pin down exactly where a product got damaged. There are terms set up with each supplier, customer, and client. For example, if someone has agreed to "Free on Board" shipping terms, then the recipient of the products and materials will have assumed responsibility for the cost of the damaged goods. 
Making sure you fully understand the shipping terms to which you have agreed to is crucial for businesses when managing inbound and outbound freight operations. Not knowing which party is responsible for any damaged goods can make for an awkward interaction between the supplier and the customer. 
Similarities Between Inbound vs Outbound Freight
Both inbound and outbound freight focus on properly storing and packaging raw materials or finished goods for delivery.
Whether the product is a raw material being delivered directly to your manufacturing plant or it's your finished product heading to your customer or distribution channel, both inbound and outbound freight operations focus on the proper packaging, storage, and handling of all goods.
Both inbound and outbound freight operations need to keep packaging needs into consideration before delivering the product. Is the business' finished product a highly fragile product? The outbound freight and logistics operations will need to make sure your highly fragile product is packaged correctly to ensure a successful order completion, where that was not an issue for inbound freight operations. 
By properly storing your raw materials, the freight operations keep the manufacturing timeline on schedule. The same can be said for outbound freight. Properly storing your finished product for delivery will ensure a positive customer experience. After all, who is happy after receiving damaged goods? 
Utilize a Customer Relationship Management System
Working with a cloud-based customer relationship management system (CRM) can aid in logistics planning. Using a CRM helps create ease when scheduling inbound and outbound shipments. This creates consistency and can help automate all your freight needs. 
There are hundreds of different CRM systems out there. Here are a few of the most popular options:
NetSuite

– Winner of the 2014 CRM Watchlist Award, NetSuite claims to give you a "true 360 degree view of your customers".  According to their website, companies like Groupon and Discovery, Inc. rely on NetSuite for their CRM system.

Salesboom

  – Salesboom has a specific CRM targeted towards transportation and logistics. They claim that their software adapts to businesses of any size to help them manage all orders

Creatio

– Formerly bpm'online, Creatio is another that has a specific CRM geared towards transportation and logistics. According to their website, their customers range from Mazda, Heinz and Hershey's Ice Cream.  
Most CRM systems offer free-trials of their software, so play around with a few different options to see which works best for your business. 
In Conclusion
Although both inbound and outbound freight handle the transportation of products and materials, they are very different. Inbound freight refers to all raw materials and products coming into your business. In contrast, outbound freight refers to the finished product leaving your manufacturing plant to head to the endpoint customer or distribution channel.