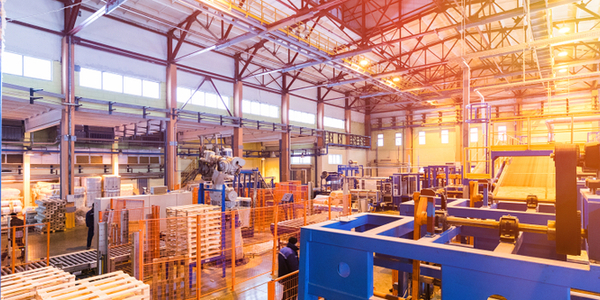 August 11, 2020
5 Reasons Manufacturers Need an LTL Freight Broker
5 Reasons Manufacturers Need an LTL Freight Broker
Manufacturers have a lot to focus on, but hiring an LTL freight broker to manage your less-than-truckload shipments is one way to prevent frustrations and gain efficiency. While many U.S. companies ship LTL, few understand the benefits of partnering with a freight broker. 
Freight brokers arrange the transportation for less than truckload shipments – those that will not completely fill a truck. The broker receives a fee for facilitating carrier transactions, and the manufacturer can relax knowing their freight is safe and secure.
Why Do Manufacturers Need an LTL Freight Broker?
Distribution is a part of doing business as a manufacturer, but it doesn't have to be an area where your company requires an in-house expert. A trustworthy freight broker is a valuable resource for all things shipping.
Here are five reasons why your manufacturing company should consider partnering with an LTL freight broker to maximize your shipping spend.
Increased Efficiency

– A freight broker saves you time by collecting many bids and handling issues, such as claims, contracts, and documentation.

Better Pricing

– They will save you money with better pricing. Freight brokers send more loads than individual manufacturers, and it's cost-effective to take advantage of their discounted buying power.

Regulatory Expertise

– Experienced freight brokers are knowledgeable about the relevant regulations, paperwork, and other considerations of the transportation industry where you may not be.

Flexibility

– Brokers have connections with many carriers allowing them to address complex shipping needs. They understand which shippers are best suited for specific dimensions, weights, and lanes.

Technology – Professional freight brokers utilize TMS you may otherwise not have access to. Top of the line tracking technology provides ease of use and the transparency to see tracking details from many carriers with one login.
Is Your Manufacturing Company Ready to Hire an LTL Freight Broker?
Now that you understand why an LTL freight broker will help your manufacturing company, what are you waiting for? Customodal is ready to serve as your broker for inbound and outbound shipping. 
Read what our clients have to say about us and learn more about Customodal on our website. Go to Customodal.com or call us at 800-445-6577 to get started now.