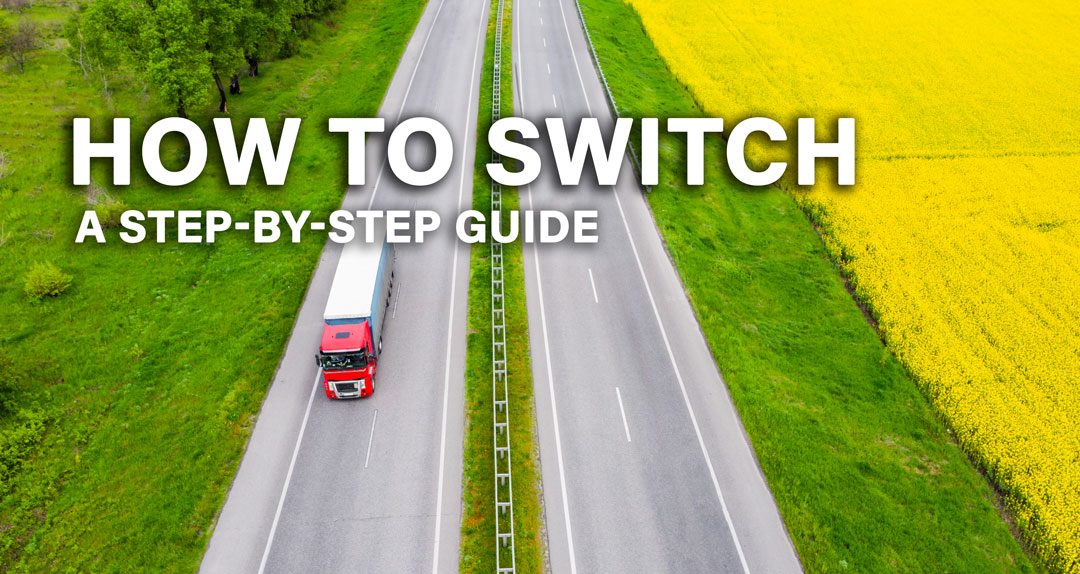 August 6, 2021
How to Switch Your Company's LTL Carrier Partnership
Guide to Switch Your Company's LTL Carrier
When was the last time you took a close look at your company's freight forwarding needs? It might be time to switch your company's LTL carrier partnership. Service area, price, performance, reliability, and customer services are all areas to continually evaluate in an LTL carrier. Working with Customodal means we work with you to help you get the best bang for your buck when it comes to transporting your products.

Less than truckload shipping, or "LTL" in industry slang, is a cost-effective alternative for smaller shipments that won't completely fill a truck. LTL shipping companies operate local fleets for pickup and delivery which are connected via hub-and-spoke terminal networks.
Freight moves from pickup truck to local terminal through a series of cross-dock or sort facilities to a local delivery terminal and delivery truck. These LTL networks operate
in similar fashion to parcel networks; just hauling larger, usually palletized freight. Shippers are charged for the space of their cargo instead of a full truckload (FTL).
Every carrier has their own combination of minimums and base rates called a tariff.  Many of the variables in LTL pricing are standardized through the National Motor Freight Classification.  Here are the main variables considered when pricing LTL shipments:
Item – the commodity shipped or type of cargo
Density – dimensions of the shipment relative to the weight
Weight – tiered pricing dependent on weight
Distance – how far the freight is shipped
Packaging — Crated or skidded, knocked down or stood-up, etc.
Accessorial – charges for services beyond dock-to-dock pickup and delivery
There are also discounts like those we get in our volume pricing agreements with carriers that impact the cost. Contact us to learn more today!